Jay Z's '4:44′ Producer Reveals Beyonce's 'Genius-Level' Involvement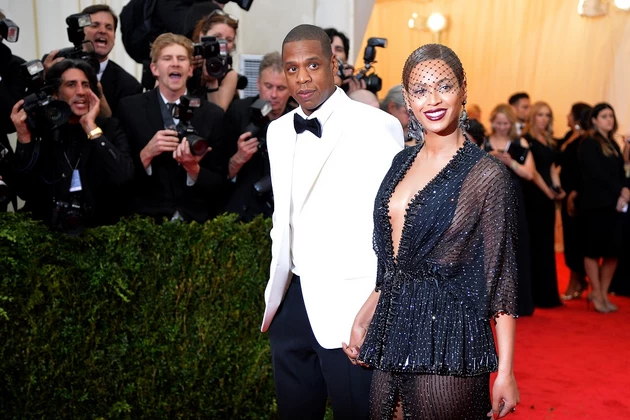 Beyonce may be referenced across the verses on Jay Z's new album, 4:44, but according to the record's producer, the singer served as more than just lyrical inspiration.
Speaking to the New York Times, No I.D. (a.k.a. producer Ernest Dion Wilson) revealed that Beyonce "played a good part" in helping Jay Z and his team work through "hurdles" in the studio.
"I always call Bey our de facto A&R," Wilson shared. "Pillow talk is the strongest conversation on the planet. Every song has to get past her ears, in my eyes. She came by a lot and played a good part in helping us get over hurdles on certain records. Of course she's genius-level with that."
The producer also revealed that while he and Jay Z "never directly spoke" about Lemonade, Beyonce's 2016 album which seems to reference the rapper's rumored infidelity, 4:44 "bleeds into that regardless."
"Mainly because if he talks about himself, it's going to bleed into that regardless. But there's a difference in talking about it for the sake of response and for the sake of honesty and the truth," he said. "The truth needs to explain why you are the way you are, why you did what you did. We know what happened. We got it. But what were the circumstances that led to this and how do you feel about it?"
Celebrities Who Are Part of the BeyHive:

Source:
Jay Z's '4:44′ Producer Reveals Beyonce's 'Genius-Level' Involvement