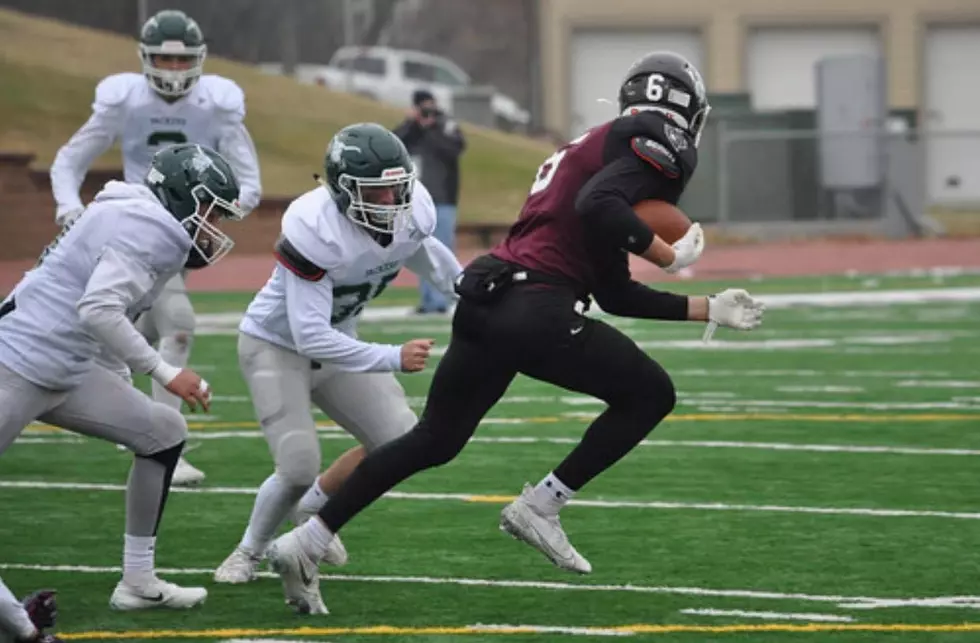 BHS WR Standout Jack Steckler Verbally Commits To NDSU!
Jack Steckler
Sr. Bismarck High School wide receiver standout Jack Steckler has verbally committed to play college football for North Dakota State University.  Jack expects to physically sign his letter of intent in a couple of weeks.  Playing college football for the Bison has always been a dream for Jack!  Now, it's a dream come true! Jack had to decide between UND or NDSU, but in the end he felt the Bison program was a better fit for him.
Jack told me in an interview, "When you grow up in North Dakota watching NDSU games, you witness something special that you can't really find anywhere else." "They are obviously doing things right at NDSU and that's something I've always wanted to be a part of." Jack or "Steck" as he's known as with his football and hockey teammates,  has a 6 foot 5 frame, that made it a nightmare for opposing cornerbacks this year. He told me he expects to play tight end at NDSU. Steckler says college football has always been a goal of his, "Football has taught me so many life lessons and I've made memories that will last forever." "I love the game of football and I have always wanted to play it at the next level."
For those of you who do not know, Jack is also an exceptional hockey player on the Bismarck Demons blue line. A bruising defenseman, with lots of offensive skill to match. I asked Jack if he considered playing hockey at the next level too? He did consider as an option for awhile, but decided on football as his ultimate goal.
Jack plans to major in Business administration at North Dakota State University. Jack says, "I'm super excited for this opportunity to play D1 college football and can't wait to get to work." Jack did suffer a stress fracture in his foot, that's kept him away for the start of hockey practice. Jack told me he will be playing hockey for sure, and hopes to be back on the ice in a couple of weeks.
Big things ahead for this Demon athlete, and Jack Steckler is sure to make the city of Bismarck very proud in the future!