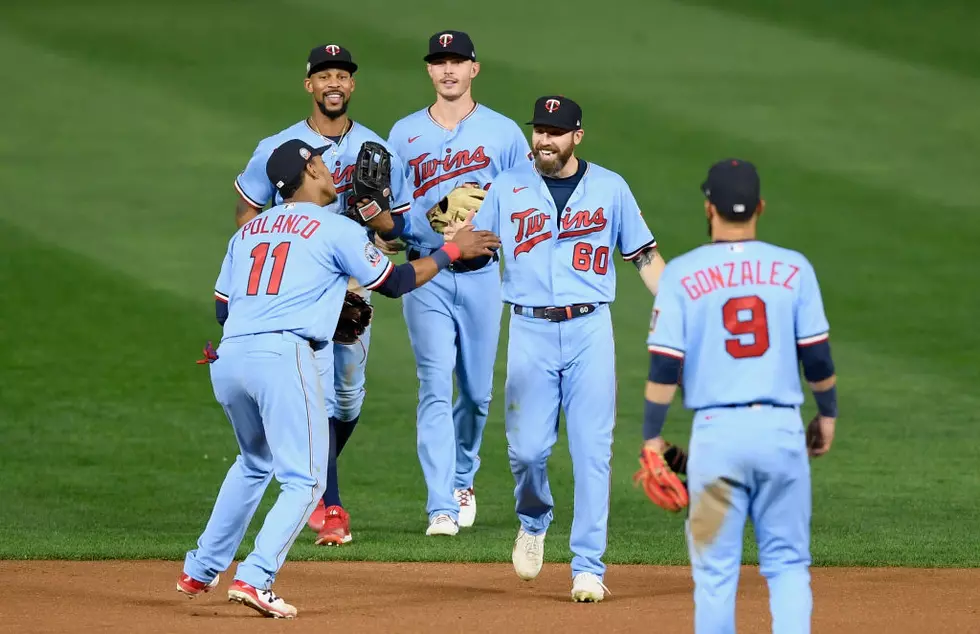 Minnesota Twins Back In First Place!
Hannah Foslien Getty Images
The Minnesota Twins hung on for a 7-6 victory over Detroit  Wednesday night, and jumped back into first place in the American League Central.  The game was played at Target Field, and that's where the Twins will play their final 3 games of the season against Cincinnati this weekend.
It's been a long time since the Twins were on top of the American League Central Division.  You have to go back to September 1st of this year.  The Twins have a 1/2 game lead over the Chicago White Sox who have fallen on hard times of late.  The White Sox have 6 of their last 10 games.  They're endanger of getting swept by the Cleveland Indians, as the Sox close out their 3 game series with the Tribe tonight.  The Cleveland Indians are 2 1/2 games back of the Twins.  All three teams, Minnesota, Chicago and Cleveland have all clinched a playoff spot in the very strong American League Central.  The White Sox will finish the season with 3 games with cross-town rivals the Chicago Cubs.  Cleveland will close out with Pittsburgh.
The Minnesota Twins are currently the 3rd seed in the American League but are still in the hunt to move up to the number one seed overall.  The Twins are two games behind Tampa Bay.  Tampa Bay will finish out their season with a series against the Philadelphia Phillies.
The Twins picked a good time to get healthy and hot.  Injuries have plagued the Twins since they fell out of first place nearly a month ago.  Now, most of their stars are back, and the starting pitching has been much better.  Hopefully, the Twins can avoid having to play the New York Yankees in the first round of the playoffs.  That never seems to go well.
---
The Top 10 Mispronounced City Names in North Dakota