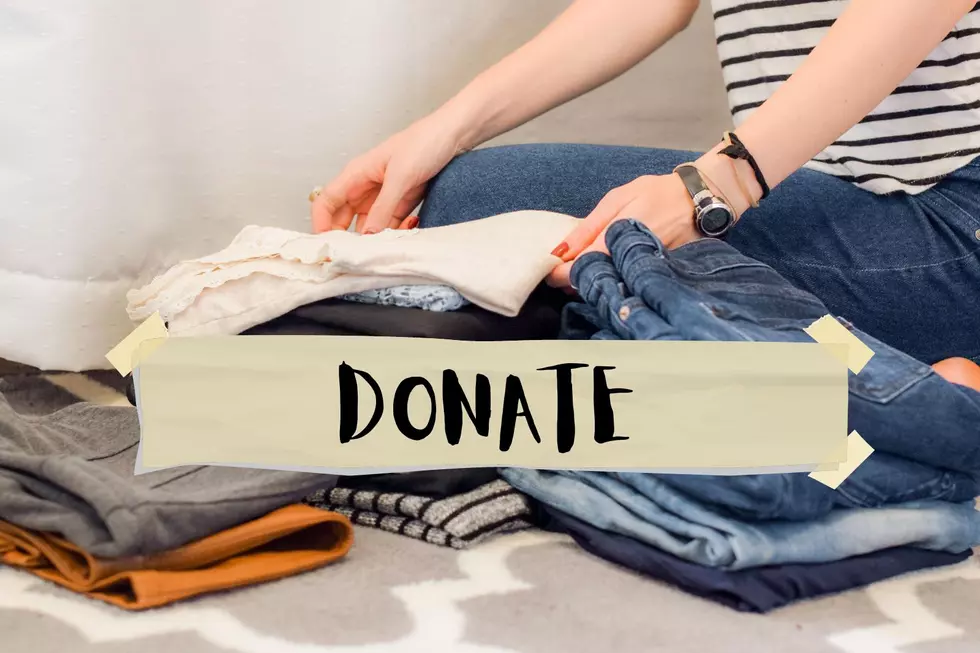 10 Places You Can Donate Your Old Clothes In Bismarck-Mandan
Unsplash, Canva
If you're like me, you're probably putting on all of your Summer shorts and dresses; you might have found that quite a few clothing items no longer fit. So, after a brief cry, you start bagging up things up.
To be honest, I have three bags of clothes in my car right now; they've been there for two weeks. Ugghh, the struggle!
The Plan
We never just want to throw things away, right? Especially when there are so many people who may need clothes.
My plan is to donate the clothes to a local charity organization, but where to go? I thought I'm probably not the only one who's in need of a list of places to take old clothes.
I've put together a list of 10 different places in Bismarck-Mandan that you can take your clothes, shoes and many other items. To make it better, these places are tied into a lot of charities and/or are non-profits. There are even a couple where you can get a little cash back.
Where To Donate Old Clothes In Bismarck-Mandan
If you're wanting to give back a little, here are a few places you can go.
A lot of these places accept other items too, not just clothes, so maybe look around your house and see if there's anything else you might want to let go of.
Anyway, that's all I've found so far. Feel free to let me know if I missed any. I hope this list helps you find a place that supports an organization you want to help, or at the very least helps to get those bags out of the trunk of your car.
---
5 Advantages Of Living In Bismarck Over A Big City
Great Disney+ Movies You Might Have Missed
These excellent films are all waiting to be discovered on Disney+.