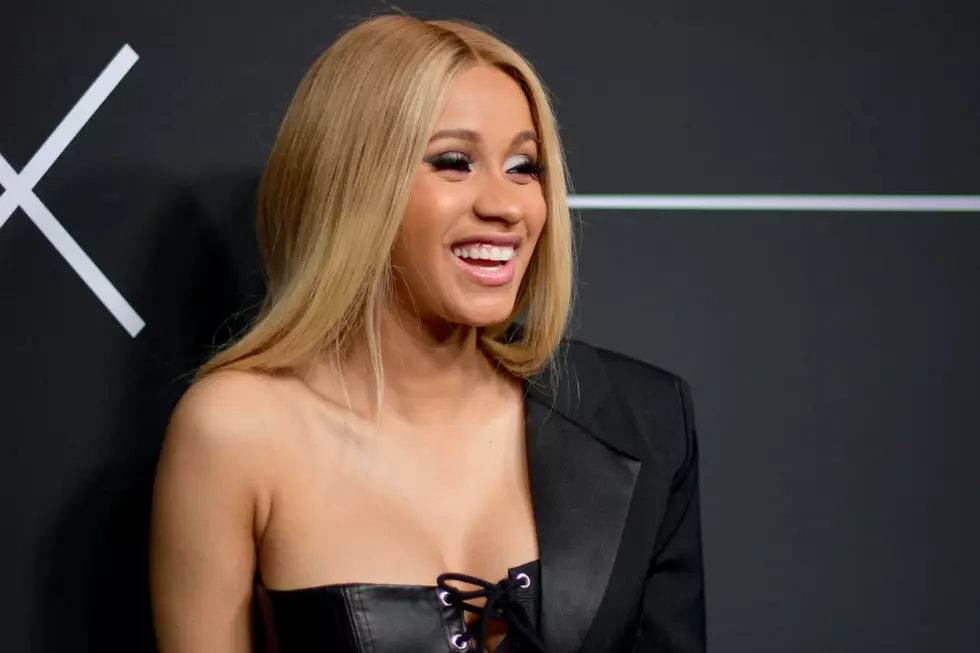 Cardi B Finally Explains Famous "Okuuuuuurt!" Catchphrase on "The Tonight Show"
Matt Winkelmeyer, Getty Images
Somewhere between the frequency of a bird's mating call and the zippy strikes of a xylophone rests Cardi B's most famous catchphrase: "Okuuuuuurt?!" And on Monday night's (April 9) episode of The Tonight Show Starring Jimmy Fallon, the Bronx-born rapper finally explained how the defining exclamation came to be.
In the clip above, in which Fallon asks Cardi to explain the origins of some of her most famous declarations, she has this to say of the signature sound: "You know, it's like a cold pigeon in New York City," she said. "It just like depends on the situation that you in. If somebody checks somebody, it's like 'okkkurt!' 'I didn't know she had all of that in her, okuuurt!'"
Still, the keyboard heroes were out in full force during the broadcast, and when one insisted that it was Khloe Kardashian — not Cardi — who'd invented the sonic boom, Cardi gracefully conceded.
"The Kardash did got me hooked on saying it now Im here," she said. Another claimed it was actually former Rupaul's Drag Race contestant Laganja Estranja who started the craze, but that claim has so far gone unanswered.
Cardi also explained where a secondary battle cry "Eeeoooooww!" came from, noting "That's almost like a sad cat. Like a cat that's going through pain...when they tell you good news but it's not exciting, it's like: 'Eeeeowww!"
7 Surprising Things You Didn't Know About Cardi B