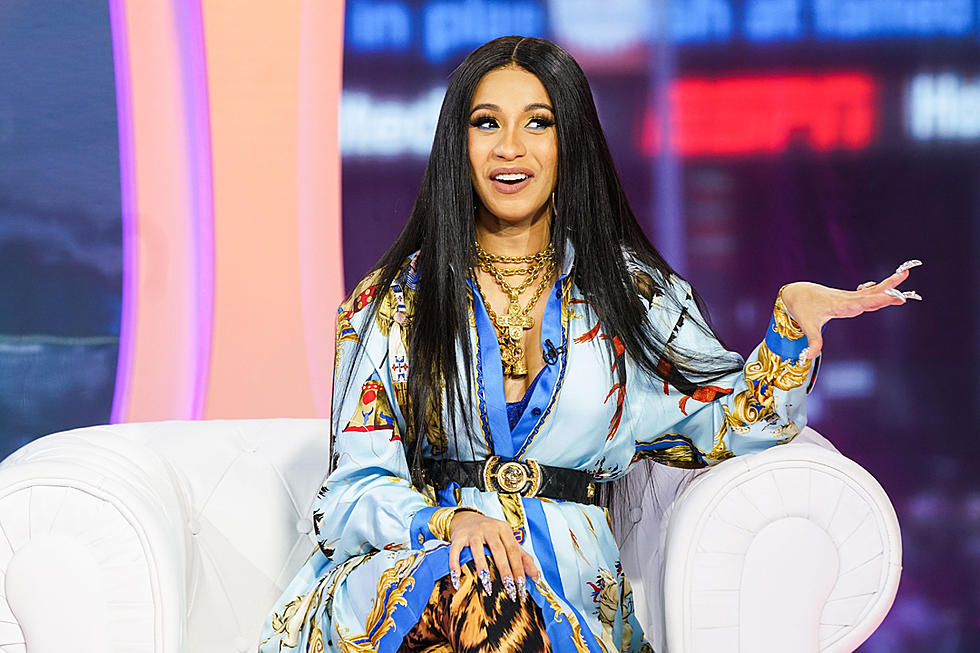 Cardi B Wins Top Rap Female Artist at 2018 Billboard Music Awards
MTV / TRL, Getty Images
Cardi B has already corralled a win at the 2018 Billboard Music Awards. With several categories being announced in the non-televised portion of the show, we've learned the "Bodak Yellow" rapper has been named the Top Rap Female Artist, on Sunday (May 20).
Bardi's night may not be over. She comes in with seven nominations including nods in the categories Billboard Chart Achievement Award, Top New Artist and Top Female Artist, so there is a chance she may scoop up more Ws.
Kendrick Lamar already has significant wins as well, with six trophies in the bag, including the categories of Best Rap Album, Top Streaming Songs Artist, Top Rap Artist, Top Rap Male Artist, Top Billboard 200 Album and Top Streaming Song for "Humble." With a total of 14 nominations, he still has room for more. Jay-Z has earned the Top Rap Tour Award for his 4:44 Tour and Drake is the Top Billboard 200 Artist.
Tonight's show should be a good one. Macklemore and Salt-N-Pepa are slated to perform. Pharrell and Camilla Cabello will present their duet "Sangria Wine" and Jennifer Lopez plans to give the crowd her Cardi B and DJ Khaled-assisted song "Dinero," which could get an assist from her co-stars considering they will be in the building.
The 2018 Billboard Music Awards airs at 8 p.m. EST on NBC, live from the MGM Grand Garden Arena in Las Vegas. Make sure to peep XXL's 2018 Billboard Music Awards winners list to see who adds to their trophy case.
Check out Billboard's announcement of Bardi's win below.
See 46 Hip-Hop Artists Who've Gone Gold in 2018