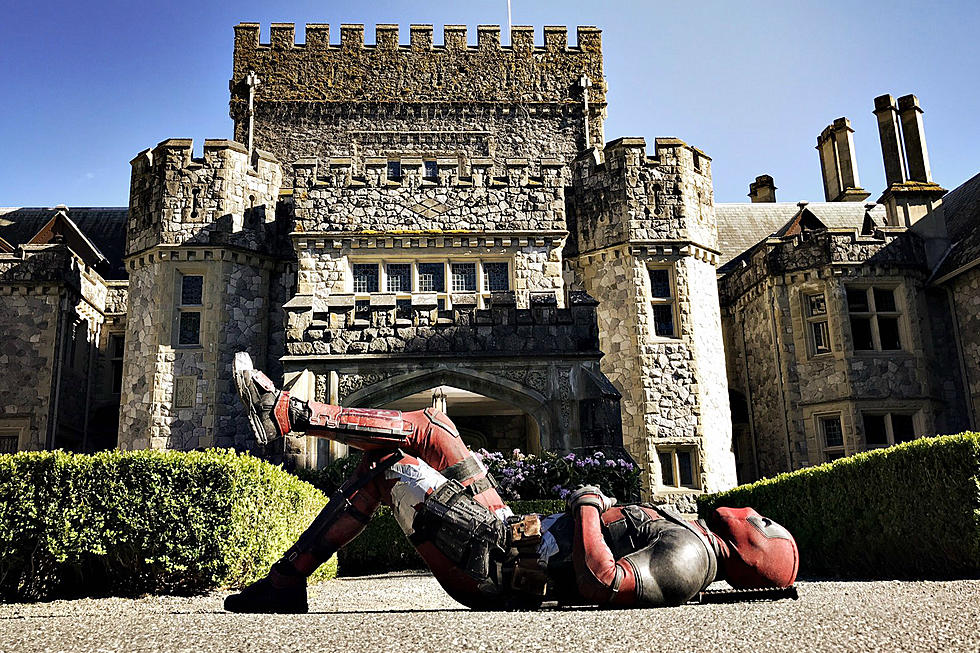 Happy Production-Has-Officially-Started-on-'Deadpool 2' Day, Dear
20th Centry Fox via Twitter (@vancityreynolds)
It's the moment you've all been waiting for: Deadpool 2 is officially underway! Even though we've spent more than a year analyzing and talking about Ryan Reynolds' merc with a mouth, the success of the original Deadpool movie is still kinda hard to believe. A $58 million R-rated superhero movie that went on to gross $780 million worldwide? A comic book movie that broke the mold so thoroughly that now every major studio is openly courting the R-rated crowd? Deadpool was a phenomenon, and none of us can wait to see if Reynolds and company are capable of avoiding the sophomore slump.
This past weekend, both Reynolds and screenwriter Rhett Reese turned to social media (via ComingSoon) to announce that they had officially begun production on Deadpool 2. Reynolds shared a photo of himself in costume in front of the X-Mansion building, while Reese simply chimed in to lets fans know that production was indeed a reality:
How did we get here? It's been a slightly tumultuous road for the Deadpool crew. First the film lost returning director Tim Miller and composer Junkie XL, though the movie still told fans it would go into production in January of this year. Then the movie snagged John Wick director David Leitch to give us some of that headshot goodness. Finally, after a very public round of casting rumors, Deadpool 2 brought on both Zazie Beetz and Josh Brolin to play Domino and Cable, respectively. With the script, cast, and crew finally in place, Deadpool 2 has kicked off the official production. Maybe a few months later than they originally anticipated, but hey, better late than never, right? Here come countless meta-jokes about film productions and Hollywood rumors.
Deadpool 2 is still rumored to drop sometime in 2018, so stock up on your chimichangas, because this one is going to come right down to the finish line.