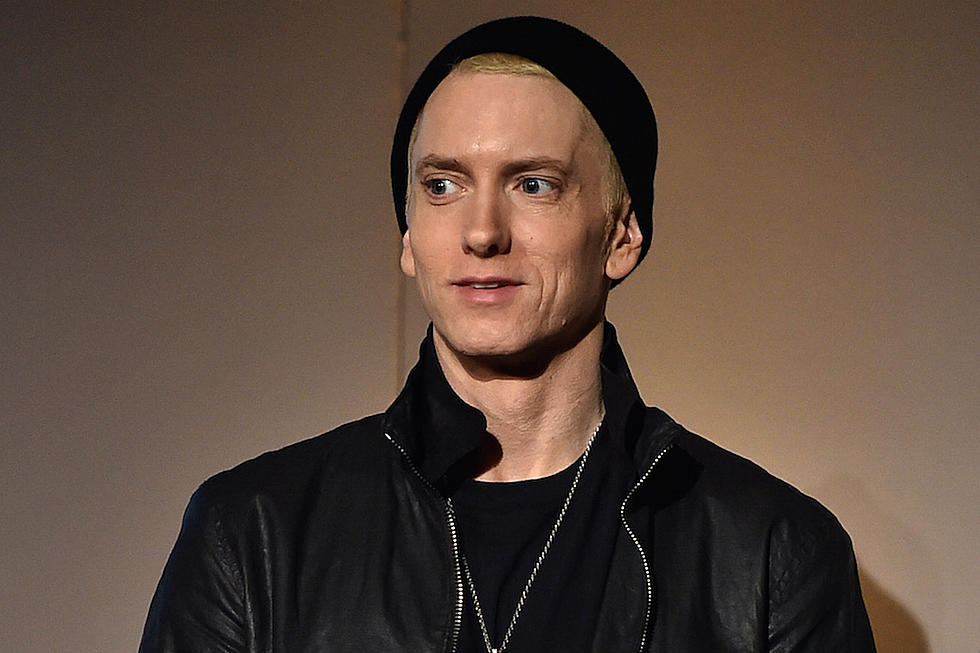 Eminem's 'Revival' Didn't Drop As Expected; Fans Are Losing Themselves
Mike Coppola, Getty Images
After a four-year wait, Eminem was supposed to drop his ninth studio effort, Revival, on Friday (Nov. 17). But alas, at midnight, there was no Em project to be seen or heard.
Although Shady Records has been teasing the project with their clever drug ads, the label never officially announced that the release date was Nov. 17. You can blame Hits Double Daily for that misinformation.
Now that the release date has came and went, it's unclear why Revival didn't drop as expected.
But don't fret. According to reports, Eminem, his manager Paul Rosenberg, are supposedly going to unveil the release date and track list to the project at 1PM ET on Shade45 today (Nov. 17).
Nevertheless, fans are devastated that Em's album didn't hit digital stores at midnight and voiced their disappointment on Twitter.
"WTF man where is it at? You don't spend a month and a half building hype for a album and then dont drop. Smh," tweeted one peeved off user.
Another fan revisited Em's song "Stan" to express his anger that Revival is not out yet.
"Dear Slim (@Eminem), you still ain't called or wrote, I hope you have a chance
I ain't mad - I just think it's FUCKED UP I don't have the #Revival album!
- Stan," he wrote.
Check out more fan reactions below.
See Worst to Best: Every Eminem Album Ranked