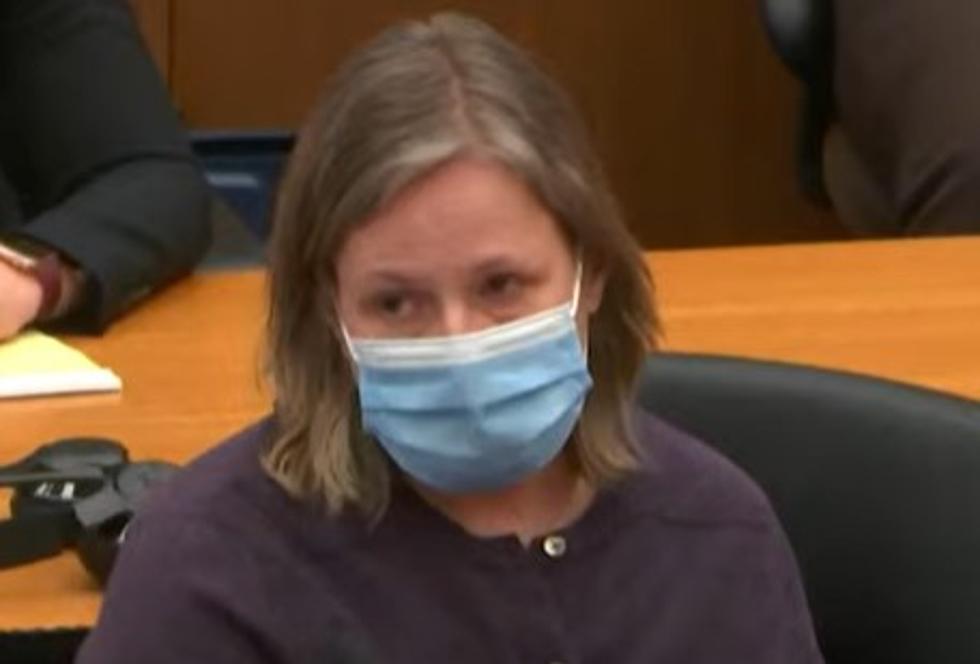 Ex-Minnesota Police Officer Sentenced, Did She Get Off Easy?
KARE 11 YouTube
This morning was the sentencing for Ex-Minnesota Police Officer Kim Potter's shooting and killing of 20-year-old Daunte Wright.
The bodycam video that Minnesota Police Officer Kim Potter captured horrifying moments of a deadly mistake on her part. The incident that shocked all of us was last year back in April. A traffic stop of a black man in Brooklyn Center, Minnesota April 11th, 20-year-old Daunte Wright was pulled over, and after his license plate number was run through the computer, a warrant was discovered. Tense moments followed as the 49-year-old white police officer attempted to arrest Wright.
A fatal mistake was seen around the world
It just took seconds for Potter to make a mistake that would shock the world. According to cnn.com "Potter yelled "Taser" repeatedly before she shot Wright with her handgun. She then said, "Holy sh*t! I just shot him!" She added: "I grabbed the wrong f**king gun, and I shot him." She resigned from the department days later" Here is what her body cam showed revealed:

#AdrienneBroaddus #CNN #News
December 23, 2021, The trial of Ex-Minnesota Police Officer Kim Potter ended
In a courtroom in Minneapolis, the jury deliberated for just 27 hours before finding her guilty. Today was the day she would be sentenced. How long would she receive in prison? What is the appropriate amount of time do you think she should serve? The tragic video clearly shows a grave mistake, a mistake that will haunt the victim's family for life. Potter could have been looking at 6 to 8 years in prison, at least. Here is the sentence Judge Regina Chu delivered this morning:

KARE 11 YouTube
Two years in prison
As you can imagine, emotions were intense from everyone involved. Wright's family felt justice was unserved. Hennepin County, Minnesota, Judge Regina Chu was clearly shaken up. Here is how cnn.com reported one of Chu's comments "She never intended to hurt anyone. Her conduct cries out for a sentence significantly below the guidelines,"
What are your thoughts?
A tragedy that unfolded in NOT a judgment error, but a mistake, a fatal mistake. Everyone makes mistakes, that's a fact of life. When you are a police officer, every action you take is analyzed a trillion times over. In life, we pay for our mistakes, sadly a split-second mistake will never go away for the family of the young man, and the now ex-officer will pay two years of life behind bars. Was the penalty fair, or did she get off easy?
---
25 True Crime Locations: What Do They Look Like Today?
Below, find out where 25 of the most infamous crimes in history took place — and what the locations are used for today. (If they've been left standing.)
LOOK: Here are the pets banned in each state
Because the regulation of exotic animals is left to states, some organizations, including The Humane Society of the United States, advocate for federal, standardized legislation that would ban owning large cats, bears, primates, and large poisonous snakes as pets.
Read on to see which pets are banned in your home state, as well as across the nation.