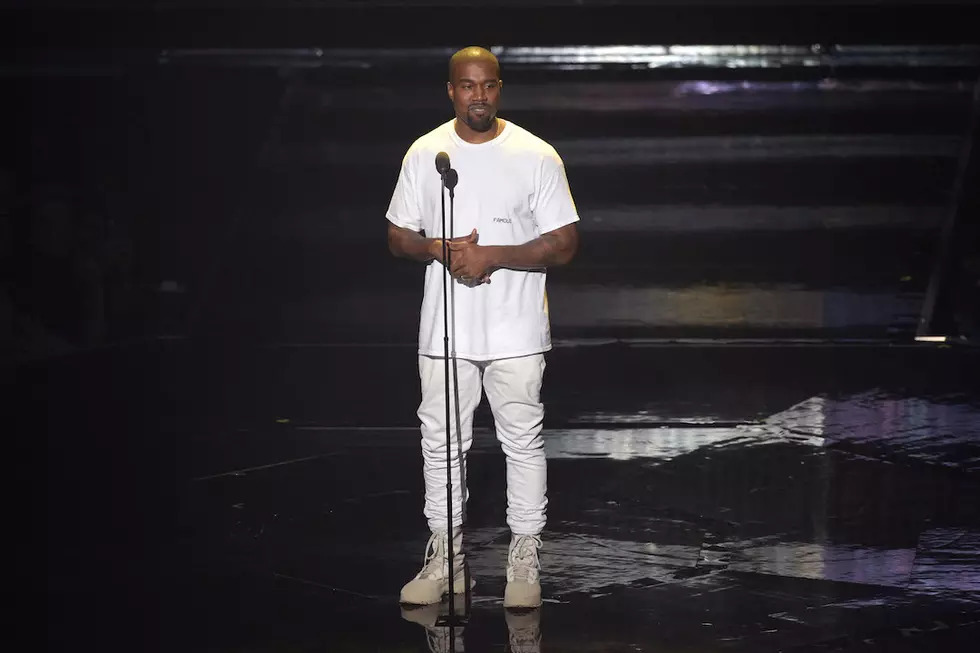 Kanye West's "Champions" Hits Platinum Status
Jason Kempis, Getty Images
Kanye West recently added another shiny grey plaque to his wall.
Yeezy's 2016 single "Champions" has reached platinum status. After reaching the gold standard in December of 2016, the song has slowly kept pushing, passing the platinum threshold on March 15.
'Ye debuted the posse cut back in June 2016 at the 2016 Power House concert in Los Angeles. The song also features Quavo, Travis Scott, Gucci Mane, 2 Chainz, Desiigner and Yo Gotti. About a week later, we got the official version of the track.
At the time, the song was slated as the lead single to the long-awaited G.O.O.D Music compilation Cruel Winter, which had been teased for years but finally seemed like it would come into fruition. We were even getting confirmation from G.O.O.D. Music artists.
"I'm executive producing the album. It's coming very soon. I wanna say like the top of the next year," Travis Scott said in an interview in September 2016. "I'm putting the press on everybody. I'm saying February [2017]."
Later that year, West was admitted to the hospital following a mental breakdown which appeared to knock everything out of whack for a minute. The project has yet to materialize and we haven't heard much about the album recently.
See Photos of Kanye West's Different Looks Over the Years