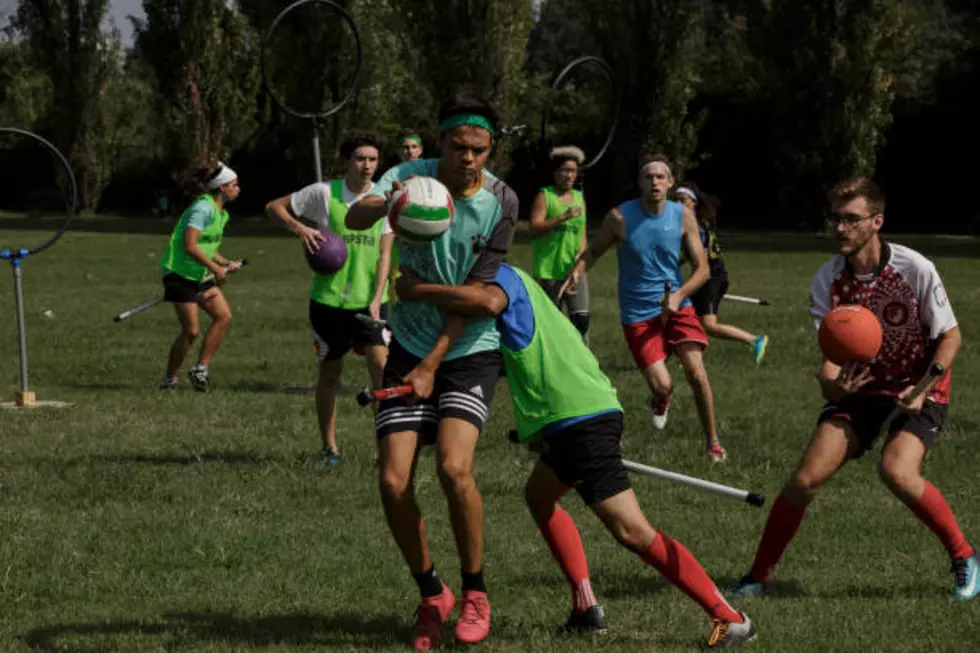 Minneapolis is Getting a Major League Quidditch Team
Getty Images
Harry Potter fans unite! A Major League Quidditch team has been awarded to Minneapolis and yes, Major League Quidditch does exist.
The sport that was inspired by the Harry Potters books and movies has been gaining popularity worldwide and will now have its own expansion team in Minnesota. As reported by Minnesota Public Radio, the new Major League Quidditch expansion team in Minneapolis will hold open tryouts in April.
Quidditch began as an intermural pastime at high schools and colleges, but now has over 500 teams in 39 countries.
To bring the fictional magical sport to life, competitors run (people still can't fly) around on the field with poles instead of brooms (the bristles became too scratchy to use) between their legs while they try to score with a volleyball "quaffle". They will also avoid dodgeball "bludgers" and catch a person acting as the "golden snitch." If you're confused, you need to watch the Harry Potter movies
The founder of the University of Minnesota's Quidditch team, Luke Zak, calls the sport "A full contact, mixed-gender sport on brooms."
If you're down to live out your Harry Potter Quidditch fantasies, you can make the six-hour drive to open tryouts, which are only a few months away!