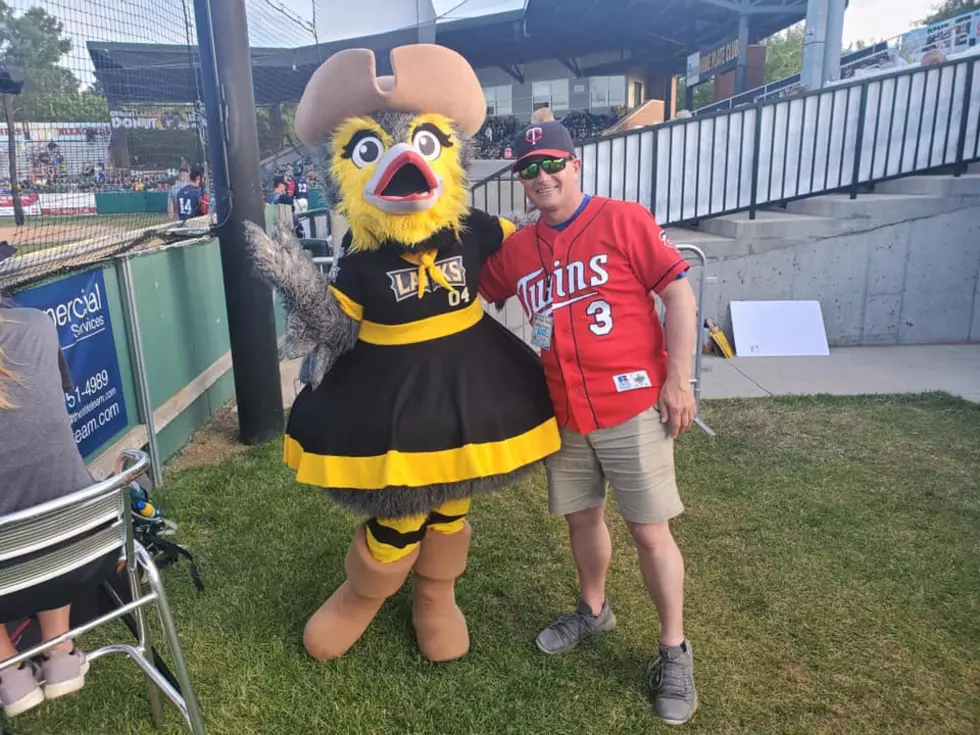 My Bismarck Larks Experience (VIDEO-PHOTOS)
Kori B
It was Townsquare Tuesday this past Tuesday and my chance to watch some live baseball.  The Bismarck Larks, Bismarck Bull Moose and Mandan Flickertails have a very unique thing going.  It's pretty much the only baseball being played in the country right now.  Besides of course youth baseball, which is being played all across the state thankfully.
Northwoods League Baseball is sure fun to watch.  Some of the best college players from around the country are spending the summer in Bismarck Mandan, and doing what they love...Play baseball.  The Northwoods League 2020 season is the 27th season of the Northwoods League.  Some 200 plus Northwoods League players have made it to the show. (MLB)  They include three-time Cy Young Award winner Max Scherzer (WAS) and World Series Champions Ben Zobrist (CHC), Brandon Crawford (SFG) and Chris Sale (BOS). As well as MLB All-Stars Jordan Zimmermann (DET) and Curtis Granderson (MIA).  Banners at Municipal Stadium in showcase these and other players who have gone on to do what every little boy dreams off.  Playing baseball at the highest level.
I was certainly one of those boys.  I played youth baseball growing up in Grand Forks.  Babe Ruth, American Legion for the Grand Forks Royals and some armature ball after that.  After many years of fast and slow pitch softball, I began my baseball coaching career.  The last 6 years I've coached the Grand Forks Outlaws Cal Ripken & Babe Ruth Baseball team.  So, this is my very first year in my life not involved in ball in some capacity.
That's why I jumped at the chance to throw out the first pitch at the Bismarck Bull Moose and Flickertails game this past Tuesday.  It was kind of surreal as it was my first time on the field at Municipal Stadium, since I played in the North Dakota American Legion All Star Game many years ago.  Thankfully, I didn't embarrass myself to badly and delivered a strike to home plate.  I even threw from the pitching mound and not up close. (VIDEO Proof below)
The rest of the night the Bismarck Larks really rolled out the red carpet for us Townsquare folks.  We did several between inning games and giveaways and I even got to go up and do a 1/2 inning on the radio with Bismarck Larks commentator Ryan.  What a first class organization they have and I would like to thank John, Matt & Kaitlyn for all the hospitality.  Bring the family out to the ballpark this Summer and watch some great baseball.  I can't wait to do it again.
---
Top 10 Most Hated Sports Teams.