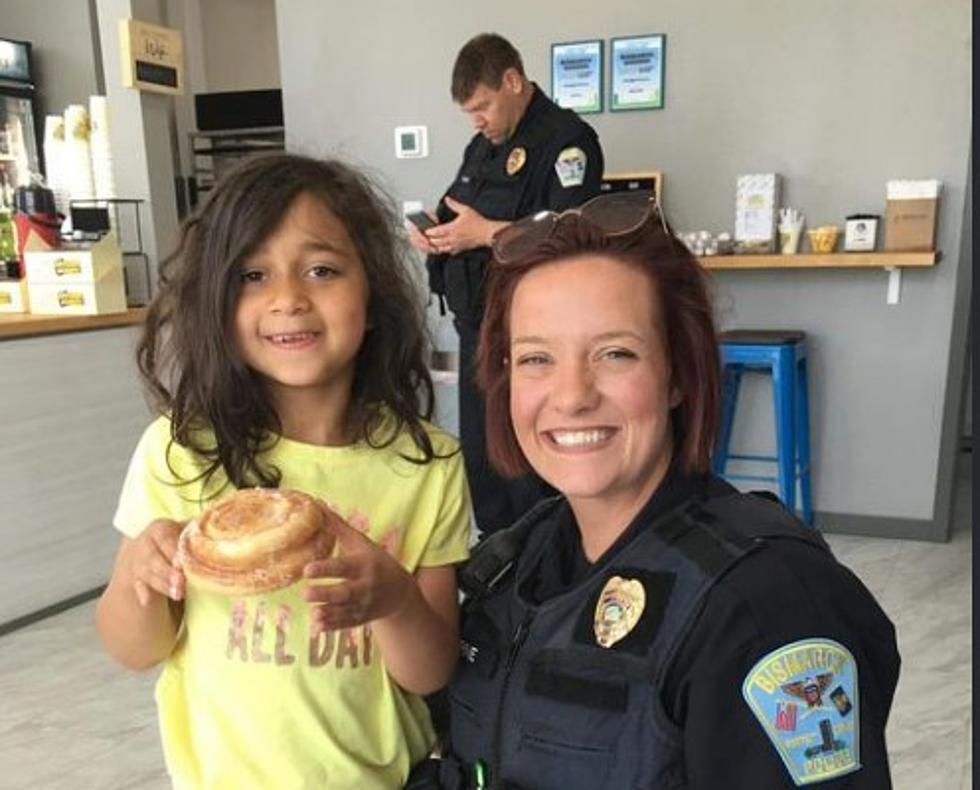 National Donut Day Brings Out THE Very Best In Bismarck
Bismarck Police Department
Ok, I know where you are going with this...you see the cover photo, and since it is NATIONAL DONUT DAY you just assume...
...that all the cops in Bismarck and Mandan will be munching on a glazed donut - NOT TRUE. I know one police officer who let it be known just a second ago to me on the phone, that everyone who knows Officer Caity Horne is well aware that she is NOT a donut fan. I get it - but really this National Day Of Sprinkles, glitter, chocolate twisters, etc is much more than that - and Caity experienced something today she will never forget.
Today's assignment for Officer Horne and Officer Fuller was to be on-site at Daylight Donuts
The Community Engagement Program is so special here in Bismarck - you have two caring individuals ( yes police officers ) that are around our youth making an impression that for many will last a lifetime. So today - NATIONAL DONUT DAY was a perfect opportunity for the two officers to swing by Daylight Donuts ( sadly an awesome place that will be closing its doors June 16th ) - out of nowhere, a tiny little young lady walked over to Officer Horne and offered her a donut, which Caity accepted - how could you not?
After just a second or two of questioning :) the name of the girl was revealed - Ella - 6 years old. - look at the smiles on both of their faces, but what happened shortly after took Caity's breath away. Just when it appeared that Ella had left with her mom, she returned with a wooden cross - and handed it to her - "Look Mommy I made a new friend"
Caity Elizabeth Horne - Officer Horne- has protected our city for almost 9 years - she puts her life on the line every time she wears her uniform
She told me on the phone this late afternoon that sometimes she often wonders if "We are making a difference" - Today she got all the evidence she needed ( including sticky fingers ) that YES, she and Clint Fuller absolutely without a doubt make a difference and we are lucky to have them. On a personal note, she has touched my life and many more that she has come across, and we all share that tremendous respect for her.
And NO, I was not arrested for being the goofiest-looking radio DJ on earth
---
LOOK: 50 songs you won't believe are turning 50 this year