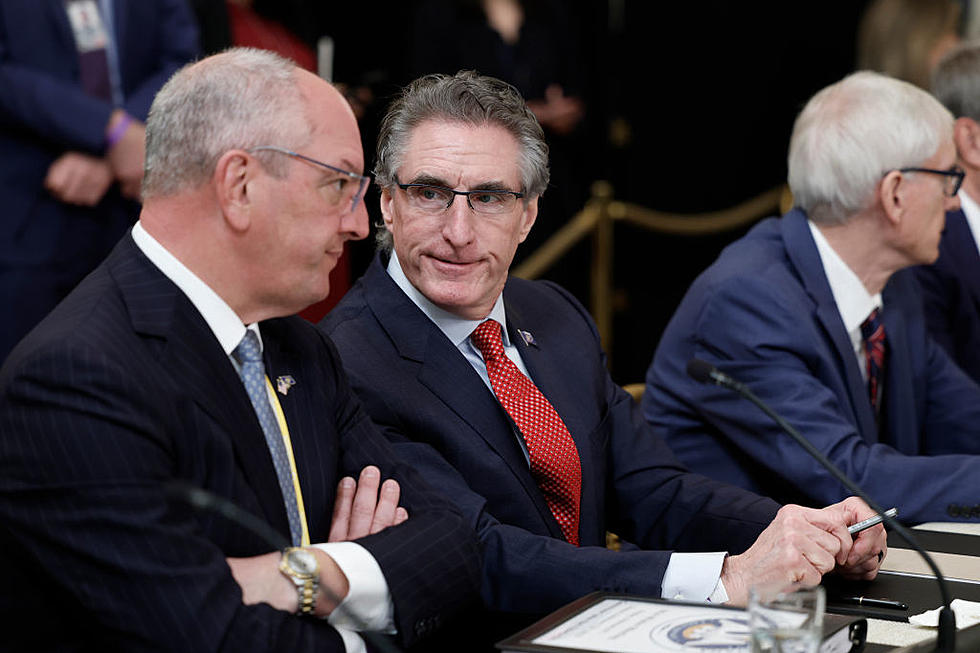 ND Governor Doug Burgum's Powerful Presidential Video
Anna Moneymaker/Getty Images
North Dakota Governor Doug Burgum is expected to announce his presidential candidacy on Wednesday, June 7th.
Burgum will do this in Fargo, where he spends a good majority of his time in the state.  He was born and raised in small-town Arthur, North Dakota.  His life really is the story of the American Dream.
Somebody who lost his father when he was only 14 years old.  After that his entrepreneurial spirit shined.
A young Doug Burgum opened a shoe shine business and worked at a grain elevator in Arthur.  That would eventually pay his way through college, where he earned an MBA at Stanford.
Burgum would eventually build a billion-dollar world-class software company with customers from 132 countries.
In his video, he shared what will likely be some items on his campaign platform.
He's calling for new leadership for our changing economy.  Innovation over regulation.  Burgum also touched on the current state of energy in America.  He believes instead of shutting down oil and gas production we should be selling it to our allies, instead of buying from our enemies.
He also touched on some of his successes in North Dakota.
Burgum noted that high taxes and red tape are choking Americans.  He talked about how he balanced the budget in North Dakota every year with historic tax cuts.
Here's Doug Burgum's Presidential video from his Twitter account.
Doug Burgum really shows his roots in this heartfelt video.  There's some speculation that Burgurm will not run as a Republican when he makes his announcement tomorrow but as an Independent candidate.  Time will tell, but I really felt this was a solid video to show his credentials and platform.  Burgum will most likely make Presidential commercials from this video.
LOOK: Best places to live in America
8 "Sketchy" Spots in Mandan, North Dakota (sketch worthy)