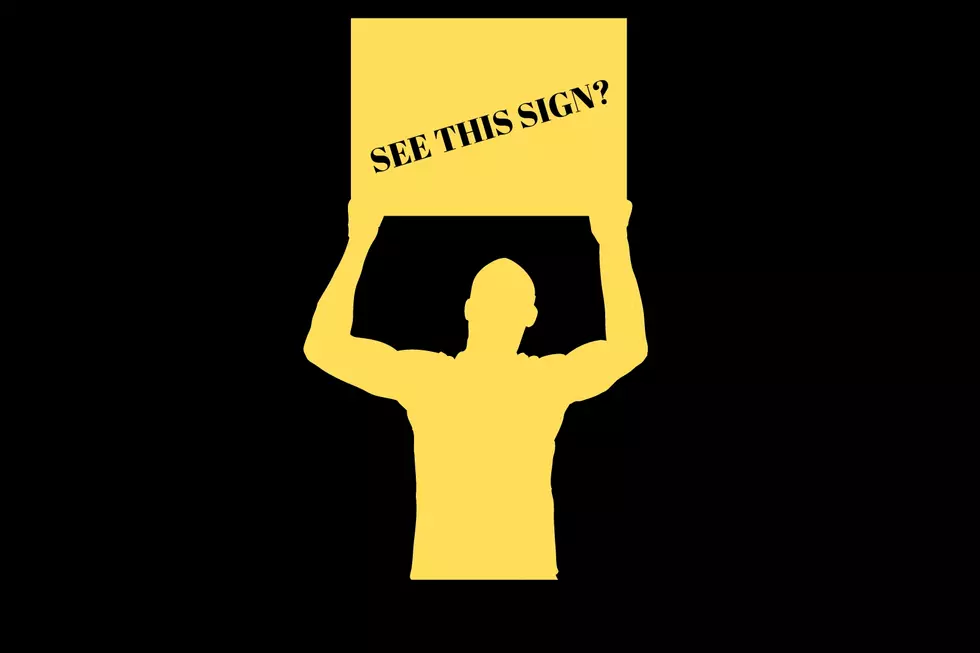 ND Yellowstone Fans: Did You See This Gameday Poster?
Canva
While North Dakotans across the state, heck across the nation were either in attendance or watching the Harvest Bowl NDSU vs UND game, Saturday, November 20th, 2022. ESPN + viewers were being given more than just the excitement of watching the Bison beat the Fighting Sioux, they were also being given glimpses of other big college games going on across the nation.
YELLOWSTONE
One doesn't typically think of putting the biggest TV drama currently viewed across the nation in correlation with football. However, when an economy has been affected by tv, media and etc. Sometimes any opportunity to express an opinion, the advantage is taken. This so was the case as ESPN would bounce between other game highlights, and of course share fans of other games' signs. "Gameday Signs" as we have all gotten to have fun watching for over the years have become that opportune time to take a stance. AND that is exactly what happened during the Montana State University game in Bozeman over the weekend. As many have become huge fans of the TV show Yellowstone, the folks actually living or attempting to make a living in Montana are not necessarily happy with what the show is doing for the long-time residents. Due to soaring real estate prices and such, there many are unable to now afford to live in the area they have always loved and lived. One fan took it upon themselves to do what they could at the game and we were able to grab a quick screenshot.
---
After doing some searching on social media we realized others have posted about said same sign we saw.
This post is too actually becoming extremely popular and has even received comments such as "Best Gameday Sign". We will let you be the judge of that.
WATCH YELLOWSTONE
Looking to still enjoy this hit TV show Yellowstone's Season 5 newest episode, airs Sunday, November 20 at 7:00 pmCST on Paramount Network. Missed the latest or do not have cable, word has it you can also stream new episodes of Yellowstone live or on-demand with an active subscription to fuboTV, Sling TV (via the $6/month "Comedy Extra" add-on), Hulu + Live TV, YouTube TV, Philo, or DIRECTV STREAM.
Bars, Whiskey & Cowboy Rowdy
How Many in America: From Guns to Ghost Towns
Can you take a guess as to how many public schools are in the U.S.? Do you have any clue as to how many billionaires might be residing there? Read on to find out—and learn a thing or two about each of these selection's cultural significance and legacy along the way.