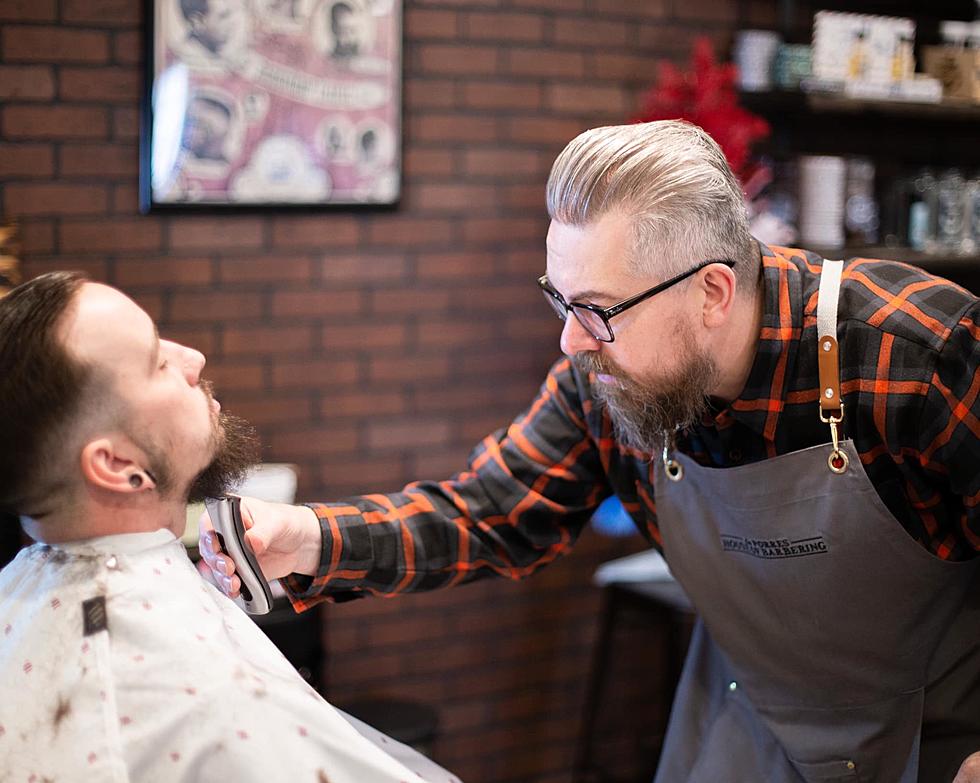 Popular North Dakota Barbershop and Lounge Featured in National Magazine
De Porres House of Barbering and Lounge - Facebook
A unique North Dakota barbershop is getting national recognition.
A North Dakota barbershop and lounge was recently one of six "boozy barbershops" around the country to be featured in a national publication. Wine Enthusiast Magazine featured barbershops and lounges in New York, Nevada, Texas, Ohio, Oregon, and North Dakota, to showcase these unique businesses in the hair industry.
De Porres House of Barbering and Lounge in Dickinson is being featured in Wine Enthusiast Magazine.
De Porres House of Barbering and Lounge is a Dickinson-based barbershop that is known for more than great haircuts and straight razor shaves. It is also known as a place to kick back and have a drink with a friend. Wine Enthusiast Magazine reports that De Porres House of Barbering and Lounge features North Dakota-made craft beers, wine, as well as non-alcoholic drinks like Italian sodas, and even cigars.
How cool is it that unique and upscale men's salons have become so popular?
I spent five years as a men's stylist and I have to say that it is exciting to see how men's grooming is evolving. Back when I did hair, I loved working in an affordable yet high-end salon for men. On top of haircuts, we offered straight razor shaves, waxes, paraffin dips, and more. We were also an Aveda salon so we used high-quality products for men. And the atmosphere was laid-back and relaxing for customers as the salon had oversized comfortable seating, coffee, and peanuts.
Where is your favorite men's hair salon?
READ MORE: See 50 remote jobs that can pay well