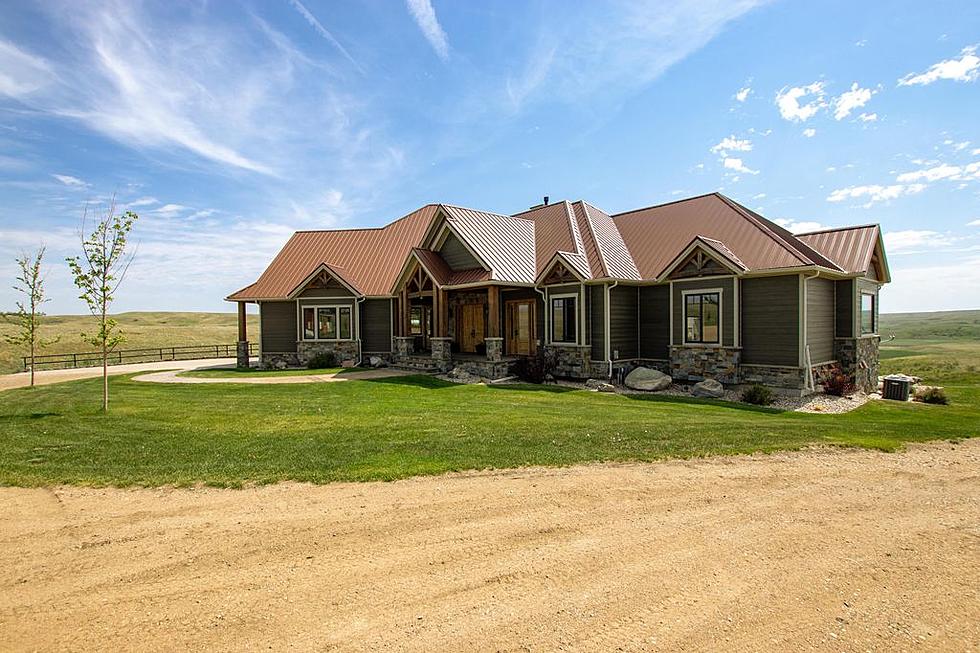 See Inside The Most Expensive Home For Sale In NoDak (Gallery)
RE/MAX-Bakken Reality-JoAnn Callahan
We spent most of Memorial Day weekend working on our home.  Mowing, planting, painting, cleaning, and working on our basement.  We've almost been in our new home now for a year, which seems crazy to me.  It had an unfinished basement when we bought it, but over the last few month we've been working on that.  We've been adding cedar planking to the ceiling downstairs and we really love that look.  However, it's back-breaking work that can test your patience.  When we're done with that, it's on to flooring.
In the middle of all that hard labor, I couldn't help but think about what it would be like to move into a "dream house" that truly was "turn key" ready.  So, on one of my several "cold beverage breaks" this weekend, I took a look at zillow.  I wanted to find the most expensive residential/non lake property home in North Dakota.  It's fun to look at how perfect these homes are, and if you would change anything to them at all?
Introducing 13217 53rd Lane NW in beautiful Williston, North Dakota.  This single family home has been on zillow for just over two weeks.  It will set you back 3 MILLION Dollars!  It features 7 bedrooms and 6.0 bathrooms.  It's a very roomy 8,492 square feet.  I really LOVE this home for so many reasons.  The landscaping around it is breathtaking and so are the views.  The wood working in this home is phenomenal, and really gives it a "log cabin" or "lake cabin" feel to it.
The home was built in 2012 and sits on 5.11 acres.  I'm guessing I could shoot a pheasant or two right outside my backyard.  Estimated monthly mortgage?  $15,183.00, okay now reality sets in.  The property taxes alone are $2,500 a MONTH.  Okay, just a little out of my ballpark, but fun to dream right?
See Inside NoDak's Most Expensive Home For Sale Currently