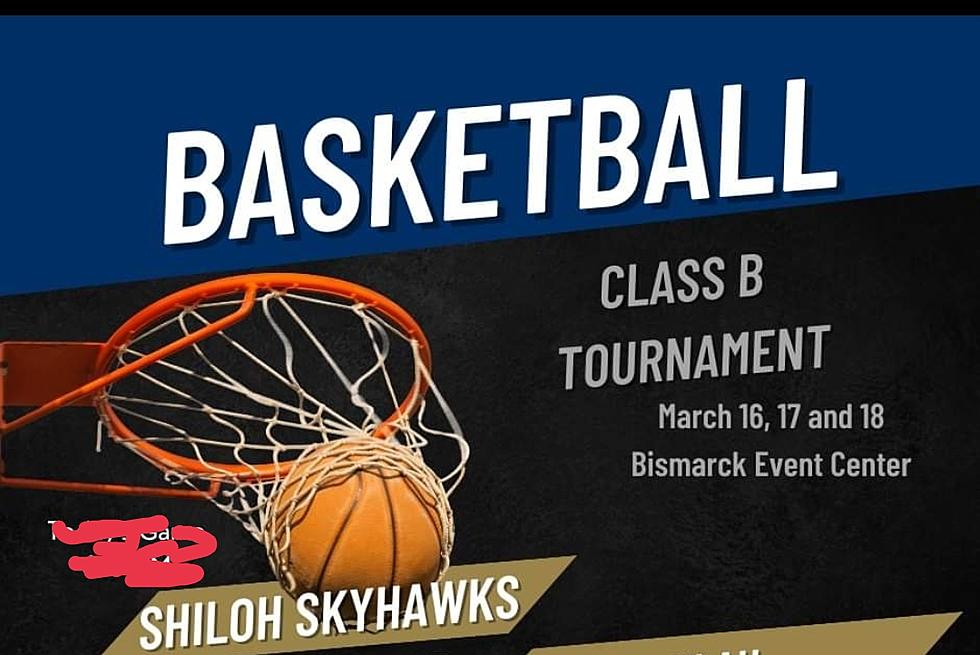 Shiloh Falls Short – But Not Without A Fight -And Respect
Shiloh Christain School Facebook
This Was Class B basketball At Its Finest...David Vs Goliath
The number one seed Central Cass came into tonight's championship game undefeated, but they would face a tough-spirited Shiloh Christain team, A David Vs Goliath scenario - the crowd was loud and full of energy at the Bismarck Event Center. This is pure high school basketball at its best. Brad Miller the coach of Shiloh had his boys ready for a championship, but unfortunately, they would fall short.
The ladies from Central Cass already wrapped up their State Championship
The game was evenly matched in the first half, with players from both sides hustling up and down the court - who would walk away with the State Championship trophy? The event center felt evenly supported by fans, students, and parents of the teams. Once again the play-by-play radio call from Rob Meltzer was exceptional ( on our sister station Cool 98.7 ) - Shiloh found themselves down by 5 at the half.
With under 3 minutes to go in the 3rd quarter, this was a tie game...
...36-36. Get ready for a fight to the finish. This time of year the buzz in the air is all about March Madness in College hoops, but tonight, no one cared about that here in Bismarck - for we all were keeping our hope up for a State championship for Shiloh. Starting the 4th quarter, Skyhawks trailed Central Cass by only 3. The tension grew as Shiloh found themselves missing some key 3-pointers, and the fouls started happening. Only in the last 3 or 4 minutes, Central Cass began pulling away, and it became inevitable that they would finish the season undefeated. Final score: 61-44.
The Bottom line here is, that Shiloh played with heart and held their heads up high.
So the buzzer sounded and that was it - A tremendous season that made Shiloh Christain and all of us proud.
---
LOOK: The 25 least expensive states to live in