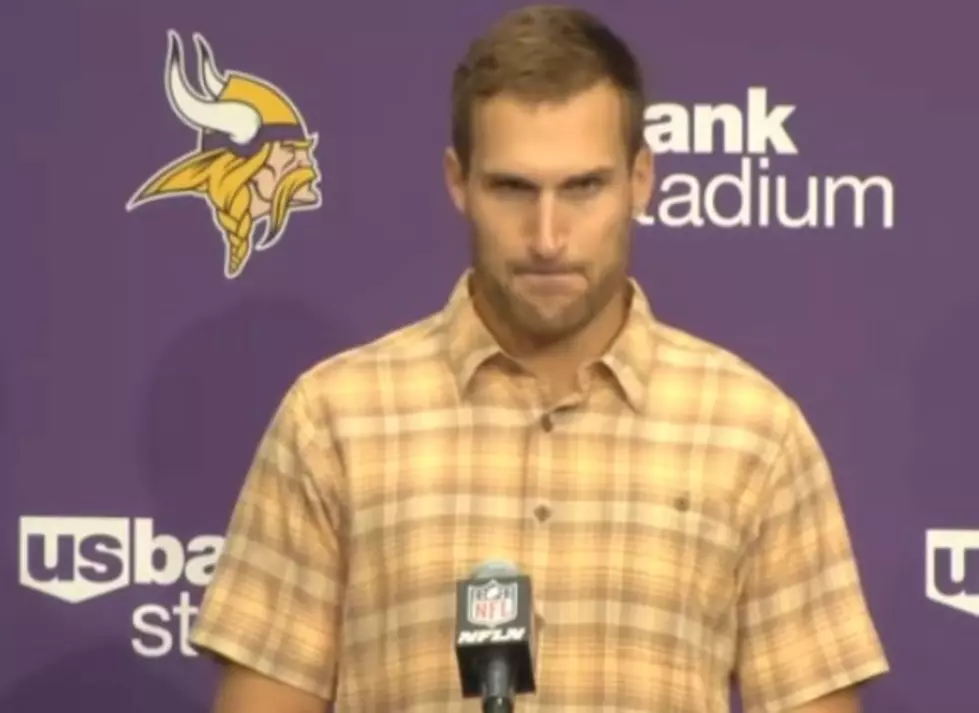 Stylish Vikings QB Kirk Cousins -What's "All The Fuss" About?
Kirk Cousins YouTube
Man, people sure can be ruthless and cruel sometimes...
I mean, the only thing I see wrong with this shirt that Kirk Cousins is proudly wearing is that he is missing a front pocket with pens and a ruler in it. The one thing we have grown used to in the professional world of sports is the flashy outfits we see our heroes wearing either before or after a big game. Let me give you a quick example of just how much the times have changed, back in the old days it was quite common to see college athletes and even the pros dressed in suits and ties when traveling to an away game. That seemed to quickly evaporate when you would see someone get off a bus wearing this outfit, say "Hi" to Cam Newton:
Well did the colors match at least? This is just one of many players who chose to express his freedom and make a statement ( whatever it was ). So take a quick second and glance at the comparison - The snapshot off twitter shows Minnesota Vikings quarterback Kirk Cousins talking to the media after an opening day victory over the dreaded Green Bay Packers.
For some reason, the world of social media has had a field day this whole week - taking pot shots at Cousins
Here is the thing, he looks comfortable :) - Doesn't matter if everyone else thinks he looks like a 6th-grade school teacher, who the heck cares? As long as he can perform on the field the way he did last Sunday, he can wear whatever he wants - maybe this will set a trend for the whole Minnesota Vikings team!!!
---
LOOK: Here are the 10 US golf destinations with the most courses per capita
Discover where you can find the best access in the country for your pick of courses, the unique terrain that lends itself to world-class golf, and what makes select clubs noteworthy.