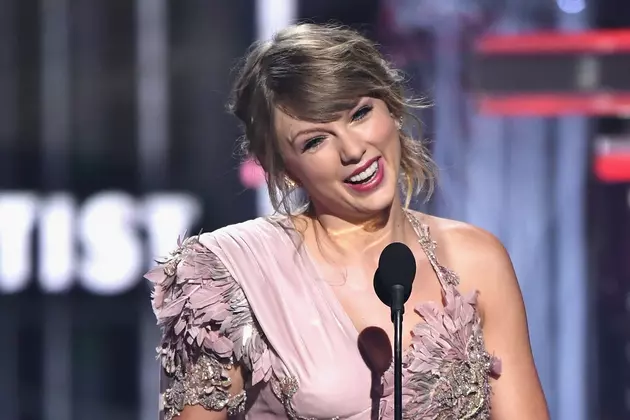 Taylor Swift Sent This Hospitalized Fan a Touching Handwritten Letter and Flowers
Ethan Miller, Getty Images
Taylor Swift made one hospitalized Swiftie's day by sending her a handwritten letter and gorgeous floral arrangement.
On March 31, Taylor Swift fan Lindsay Sizemore was in a horrific car accident when her airbag didn't deploy. (She wasn't wearing a seat belt.) Sizemore had surgery to fix her broken back (just one of her numerous injuries) when she then suffered a collapsed lung. But nothing could make her feel better than knowing her favorite superstar was thinking of her.
"I never in a million years expected to receive flowers from her. I don't know how she even knew of me or me being in a neck brace or a bad car accident. She's like a magical fairy godmother," Sizemore told E! News.
For Sizemore, Swift's music has helped her throughout her life. "She has helped me so much through the past 11 years with her music. She's helped me through heartbreaks, when my world had fallen apart and she's also made good days better with her music," she said.
Sizemore shared images of the gift and a video of her opening the note on her Twitter page. "I finally stopped crying long enough to post that taylor swift just sent me flowers and a handwritten note," she tweeted. "im still in complete utter shock. @taylorswift13 @taylornation13 thank you so much. i love you endlessly, you have NO IDEA how much this meant to me. see u on tour bb."
The handwritten note Swift sent her reads: "Hi buddy, I'm so sorry to hear about the accident. My heart aches knowing that such a wonderful person is having to go through this. I hope these flowers brighten your day. You're gonna rock that neck brace and soon we'll all be bopping at shows together again. Give hugs to your family for me. I'm so happy you're okay. Love, Taylor."
Taylor Swift's Most Memorable Music Video Looks