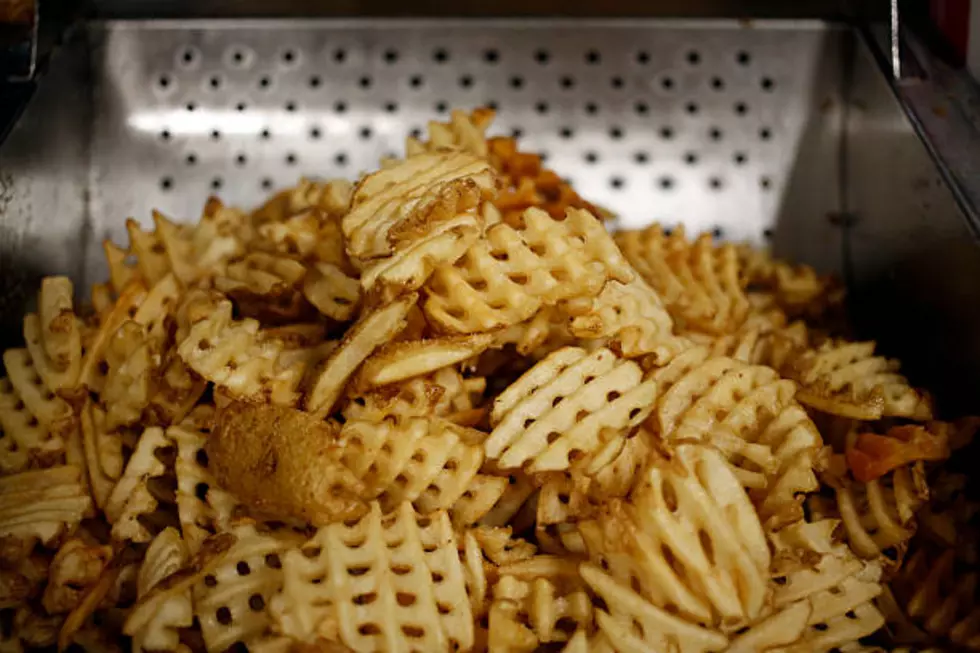 The Best Fries in Bismarck-Mandan Are At…
Bloomberg via Getty Images
Friday (July 13th) was National French Fry Day and we asked you, 'Who has the best fries in Bismarck-Mandan?' The results are in...
We posed the question on-air and social media and based on your responses via phone, text, and Facebook comments, it's an overwhelming opinion that the best fries in Bismarck-Mandan are the waffle fries at Blarney Stone Pub. The waffle fry pic for this story may have given it away. Sorry, spoiler alert.
I am completely on board with this. The waffle fries at Blarney are fantastic and even better when you pair them with the Dublin Dip.
Honorable mention should go to JL Beers' local establishment for nabbing a few votes. McDonald's also received the most votes for any fast food chain so kudos to them as well.
But seriously, the voting wasn't even close.
Congrats to Blarney Stone Pub for having the best fries in Bismarck-Mandan as voted on by our listeners.