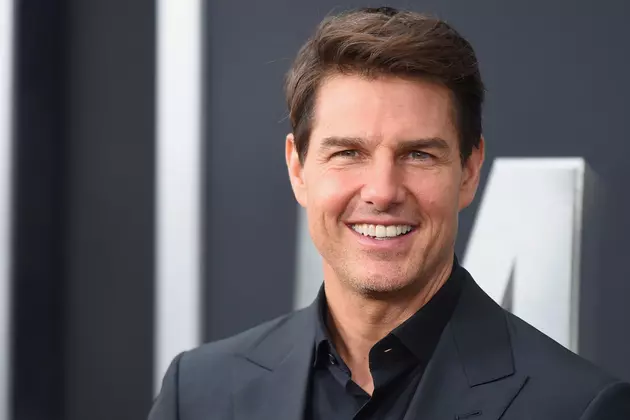 Tom Cruise Injured During 'Impossible' Stunt + 'Jersey Shore' Reunion: PopBits
Jamie McCarthy (Getty)
Turns out there are some missions that might be impossible for Tom Cruise, and those lovable rogues from the Jersey Shore are getting back together. These are this morning's PopBits.
While filming the next installment in the Mission: Impossible franchise, Cruise was shooting a stunt which would have had him leaping from a structure to the top of a building. Unfortunately, Cruise missed his mark and hit the ground much harder than he should have. He was carried off set, and there is not currently an update on how serious his injury is at this time.
Get your spray tan on, get your hair gel, and make sure to ready your pumping fist, the Jersey Shore gang is meeting back up for a special reunion on E!. Only five of the eight former stars will be there, but that's enough to cause trouble in any form. Hopefully everyone reports this celebrity engagement on their taxes this time.
It's been 25 years since My Cousin Vinny won over audiences and earned Marisa Tomei an Academy Award, but the comedic legal drama is finally getting a sequel. The follow-up, Back to Brooklyn, will be written by New York attorney/writer Lawrence Kelter, and will catch up with Vincent Gambini on a new murder case in Brooklyn today.
In an interview with GQ, Gallagher let it be known that he didn't find Dave Grohl playing the rest of a Foo Fighters' tour on a broken leg impressive; he found it annoying. Gallagher is concerned that now he can't call out of a show by merely being sick, and that Grohl is perhaps showing up other rockers. What was your excuse for walking off stage after three songs at Lollapalooza then?
One of the most popular and celebrated Broadway musicals of the past decade is constantly still in demand, so Hamilton has turned to technology to alleviate some of the pressure of eager viewers. With the new app, you can participate in ticket lotteries without having to wait in line at the door, get merchandise, download stickers and a whole mess of other fun app-type things. Provided you're on iOS anyway.
Tom Cruise Sequels We Can See Happening