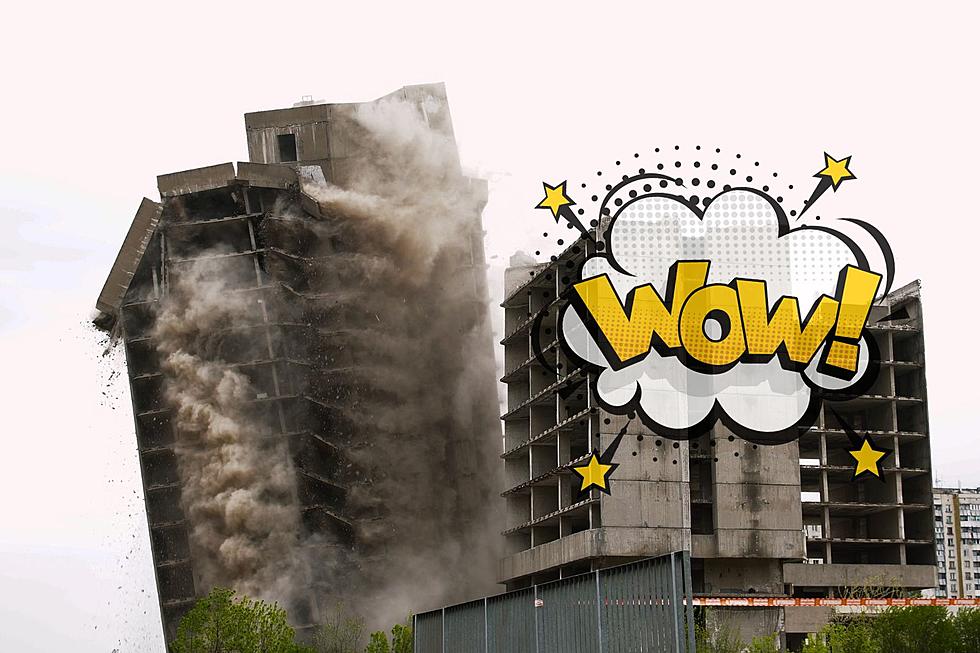 [WATCH] See The Controlled Demolition Of A Fargo High-Rise
Canva
You see a lot of new businesses popping up in North Dakota, but you don't see a lot of buildings completely coming down.
That's exactly what happened the other day (Saturday, September 16th). A video is blowing up on TikTok; it shows a high-rise building getting demolished. -- Not with cranes and plows and excavators; this was a controlled demolition. They used rapid-fire explosives.
The building was known as the Lashkowitz High-Rise. According to Inforum, it had 22 stories and was demolished at 7:01 am that Saturday.
What Was It?
The Lashkowitz building was built in 1970 and sat on the edge of downtown Fargo at 101 Second St. S.
It has historically always been used for public housing; it held 247 affordable housing units.
According to Valley News Live, the demolition project has been in the works since January. The plan was to demolish the old building in order to clear the way for a new, 110-unit affordable housing project.
Inforum claims the new project will begin construction sometime in Spring of next year (2024).
The source claims the new structure will go by a similar name Lashkowitz Riverfront.
Watch The Demolition
If you haven't seen the demolition, here you go:
You can see a thick cloud of dust fill the morning air. It's certainly a sight and an eerie thing to watch.
A Loss For The Fargo Skyline
Some have expressed sadness over loosing something that's been a prat of the Fargo skyline for more than 50 years, others are reading for something new and improved.
---
11 Most Expensive Homes In North Dakota 2023
Have you seen these mega-mansions?
LOOK: The 25 least expensive states to live in