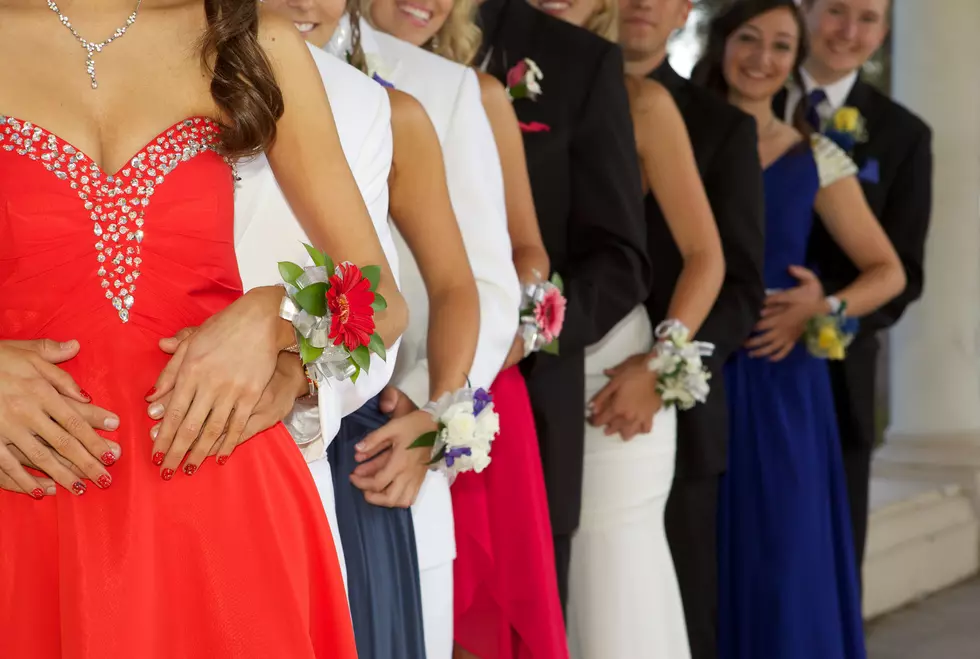 WIN Tickets To The Bismarck-Mandan All-City Prom!
3bugsmom
WIN tickets to the All-City Prom for Bismarck-Mandan from Hot 97-5! Listen all week for your chance to win! You can also purchase tickets here.
The 2020 Prom is back on, and all Bismarck-Mandan Juniors and Seniors are invited! But you have to get your tickets before they sell out. Tickets are available to the first 400 people (200 couples). Juniors and Seniors can bring dates in grades Nine and Ten or someone from another town (only open to ages 15-20).
MC Inkster Party DJ will be providing the music, there will be snacks and punch, and a FREE photo booth. There will even be a contest for the most decorative/ creative mask (masks are not required, but are recommended). Formal attire is recommended, but tuxedos aren't required. Parents, family members, and friends will be encouraged to take photos outside of the event as only ticket holders will be allowed to enter the venue.
---
WHAT: All-City Prom for Bismarck-Mandan
WHERE: Sixteen03 Main Events
1603 E Main Ave
Bismarck
WHEN: Saturday, July 25
7:30 PM - 11:00 PM (students can enter from 7:15 PM - 9:30 PM)
GET TICKETS: eventbrite.com
You can also WIN your tickets all week on Hot 97-5
---
The All-City Prom for Bismarck-Mandan wouldn't be possible without help from these local businesses: The Paddle Trap, Dakota Nuts and Candy, KooKoo's Nest, Lula B. Boutique, Unbranded Element, Cakes by Kersten and Burleigh Beard Company and Townsquare Media.
Our ticket giveaways on Hot 97-5 are courtesy of  Punky's Bath and Gift Shop, Nikki Pix Photography, Lula B, Unbranded Element, Cakes By Kersten, Studio 208, Dakota Nuts n Candy, Burleigh Beard Company.
---
THE RULES:
Anyone who graduated this year or will be a senior next year is able to attend. If someone in those grades would like to escort a younger student (must at least be a sophmore in 2020/2021) or a student from out of town, they are welcome to attend as long as they follow the age restrictions (age 15-20). Tickets are on a 1st come 1st serve basis. Once your ticket is purchased you will receive a waiver by email that MUST be signed by the student and legal guardian (if under 18) for entry along with student ID.
Tickets are non refundable but can be transferred to another student that must show valid student ID and signed waiver.
Zero tolerance on drinking or drugs- anyone under the influence will not be allowed entry and will not be refunded for their ticket. Anyone caught with drugs/alcohol at the event will be turned over to the proper authorities. We have multiple chaperones and Bismarck PD will be patrolling the parking lot.
Any student damaging structure/property or stealing property of Sixteen03 Main Events will be held accountable for any repair or replacement.