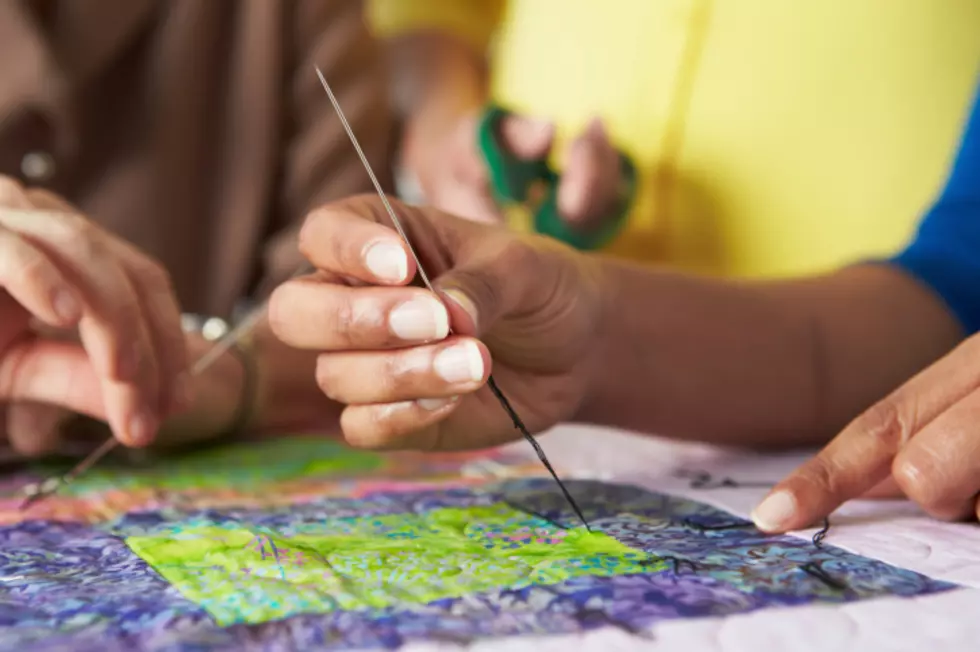 Bismarck Woman Inspires Us All With Her Huge Heart.
Getty Stock
Here is an amazing story of a woman in Bismarck that is blessed with talent and a huge heart. I've always thought that something made by hand is a much better gift than a store-bought item. According to KFYRTV Martha Downs was out and about shopping at a local fabric store when she struck up a conversation with a stranger in the check-out line. A teacher was buying fleece to make blankets for a couple of students of hers that didn't have a blanket. Sometimes the best motivation for a wonderful idea - project - is born right there on the spot!
Martha utilized her skills "I love to crochet and bead," and the magic poured out. From quilts to bracelets, her creativity shines through, and it led her to make and give away 50 twin-size quilts. "I used up 400 yards of fabric," she said. It took her 18 months and about 500 hours. With each stitch, her determination to help grew even stronger. 
The one image that fueled her tasks was the thought of a poor soul not being in a safe environment or having something to eat, and being WITHOUT a blanket. One of the young students that received a quilt was Risan Smith - a Pioneer third grader - she chose a pink-colored one, that reminds her of pigs, one of her favorite animals. The strong impact of Martha's gifts were summed up by the School social worker Jenna Lahr - "They're not always used to getting choices and they're just given what they're given and so to be able to give them that option was amazing,"
Martha Downs love for people continued - During the past 18 months, Downs also made a donated 20 quilts to Designer Genes. They will give them to babies born with Down Syndrome. If you are looking for a perfect role model, she is it.
---
MORE: See 30 toys that every '90s kid wanted