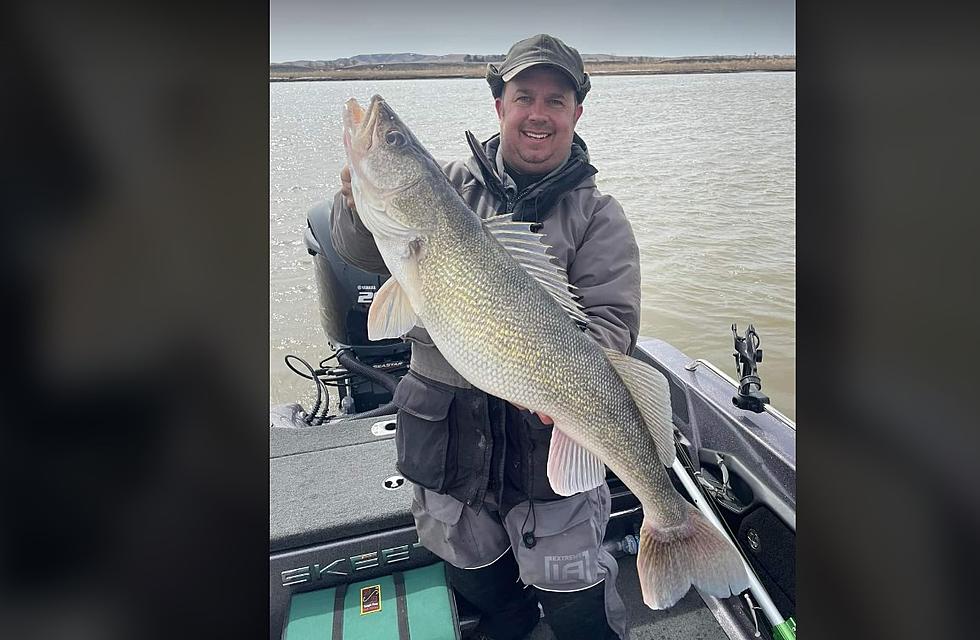 Did A Mandan Angler Just Catch A North Dakota Record?
Chan Opp
The current state record North Dakota Walleye record is 16 pounds 6 ounces caught by Jared Shypkoski of Dickinson.
The state record fish was caught on March 13th, 2021 while trolling crankbaits in the Eckroth Bottoms area of Lake Oahe.  That fish measured 33 inches.
Yesterday, April 27th, 2023 Chan Opp of Mandan, North Dakota caught a massive Walleye that measured nearly 35 inches.  I saw the video myself and it was just a tick short of 35.  You would have to think a Walleye that long would be the new state record Walleye correct?
Unfortunately for Chan Opp it somehow came up just a little short.  Chan's fish came in at just under 16 pounds.
Which is mind-boggling considering how long his fish was.  I think it's safe to say there haven't been too many 35-inch Walleyes caught in the state of North Dakota before (If any).  Opp caught his fish somewhere south of Bismarck Mandan on the Missouri River.
Fishing has been extremely difficult so far this spring on the Mighty Mo because of our extremely late winter.
The Big Muddy has lived up to its nickname due to a ton of muddy water runoff that has really made the Missouri difficult to fish.  Low visibility and muddy water have kept the Walleyes from running north up toward their usual spawning grounds much later this year.
It appears the worst of that is behind us now.  In fact, I saw more boats on the river in Bismarck today when I crossed the 94 bridge than I have all year.  That tells me the fish are finally starting to bite and as Chan Opp found out, the big ones too.
8 Snakes You Could Encounter In North Dakota
LOOK: States with the most people earning $1 million or more