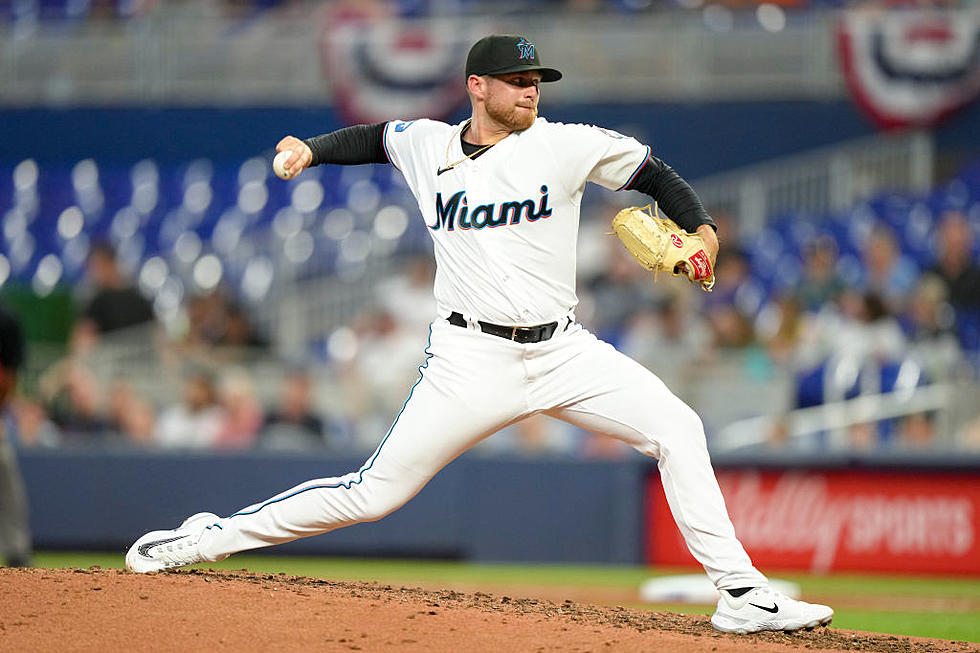 For The First Time Ever A Bismarck Larks Player Reaches The MLB!
Eric Espada/Getty Images
It's baseball season.  Just look outside your window in Bismarck, North Dakota.  Cough, cough.
However, they are playing baseball in some places across the country.  Even my Minnesota Twins have their home opener on Thursday in Minneapolis.
In Bismarck, we can only dream of those warm summer evenings watching our beloved Bismarck Larks.  As you probably know, it's some very good baseball.  Watching a lot of D1 college players enjoy America's pastime in North Dakota.
According to a press release from the Bismarck Larks, something historic just happened for the franchise. 
Former Bismarck Lark Jeff Lindgren made his Major League debut for the Miami Marlins this past Monday, April 3rd, 2023.  Lindgren is the 316th former Northwoods League player to make it to the Majors, but the first Bismarck Lark to make it to the show.
How did he do?  Lindgren pitched 5 innings and allowed 5 runs on 4 hits to none other than the Minnesota Twins.  Kind of a rough outing but he's in the BIGS!
Lindgren, who played college baseball at Illinois State University and played for the Larks back in 2017 and 2018.  He was drafted in the 24th round of the 2019 MLB draft.
In 2017 with the Larks, Lindgren appeared in 16 games and was 2-1 with a 3.04 ERA. He struck out 26 batters in 26.2 innings and had five saves.  Back again in 2018, Lindgren pitched in nine games and was 3-1 with a 1.46 ERA. He threw 24.2 innings and struck out 18.
The Larks 2023 season starts on May 29 at home against the Duluth Huskies.
LOOK: These Are the Richest NFL players
To uncover the richest NFL players,
Stacker
consulted
Celebrity Net Worth
and ranked them by their 2022 net worth, calculated using a proprietary formula.
Most Famous Athletes To Go Pro In North Dakota