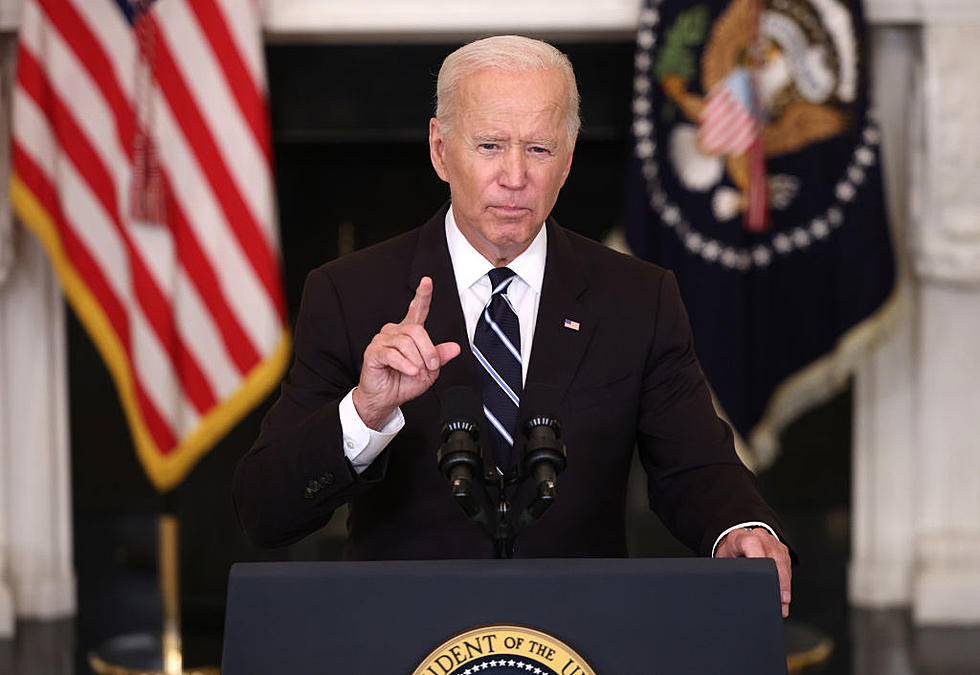 Get The Jab Or Else Says Joe: North Dakota Leaders React
Kevin Dietsch/Getty Images
Yesterday, President Joe Biden dropped a bomb on America, that could affect nearly 100 million workers.  According to AP News, he is mandating that all companies with 100 or more employees to become vaccinated or be subject to a weekly COVID-19 test.  How convenient will that be?  There's not enough hours in the day for most workers these days, picking up slack from the smaller workforce.  Biden did say that the White House has secured some big retailers such as Walmart and Amazon to sell at home testing kits at cost in the very near future.
Companies that don't comply with the mandate will be subject to very hefty fines.  To a tune of $14,000 dollars per violation.  The kind of fines, that could put small local businesses out of business in Bismarck Mandan.
Bidden also called for large entertainment venues or arenas to require vaccination card or proof of negative COVID-19 test.  Think about that for a minute.  Bison football games, UND hockey games, Vikings football and of course concerts.
So, how quickly will this go into effect?  Lawsuits are already being planned by  government leaders who feel that Biden has overstepped his powers.  I saw on Fox News last night, that South Dakota Governor Kristi Nome is already preparing her lawyers.  It's unclear at this time when these mandates will become the law, but it could be weeks to months.  One things for sure, this will end up in court.
North Dakota leaders reacted negatively to Joe Biden's new plan.  According to an article on KFYR-TV,  North Dakota Governor Doug Burgum called the plan, "Misguided".  North Dakota United States Representative, Kelly Armstrong called it, "Government overreach and it won't work."
One things for sure, strap yourself in.  This is going to be a contentious and bumpy ride and topic in the upcoming weeks.
---
."}" data-sheets-userformat="{"2":14851,"3":{"1":0},"4":{"1":2,"2":16777215},"12":0,"14":{"1":2,"2":3355443},"15":""Helvetica Neue", Helvetica, Arial, sans-serif","16":11}">
10 Things about Fall To Look Forward to in North Dakota