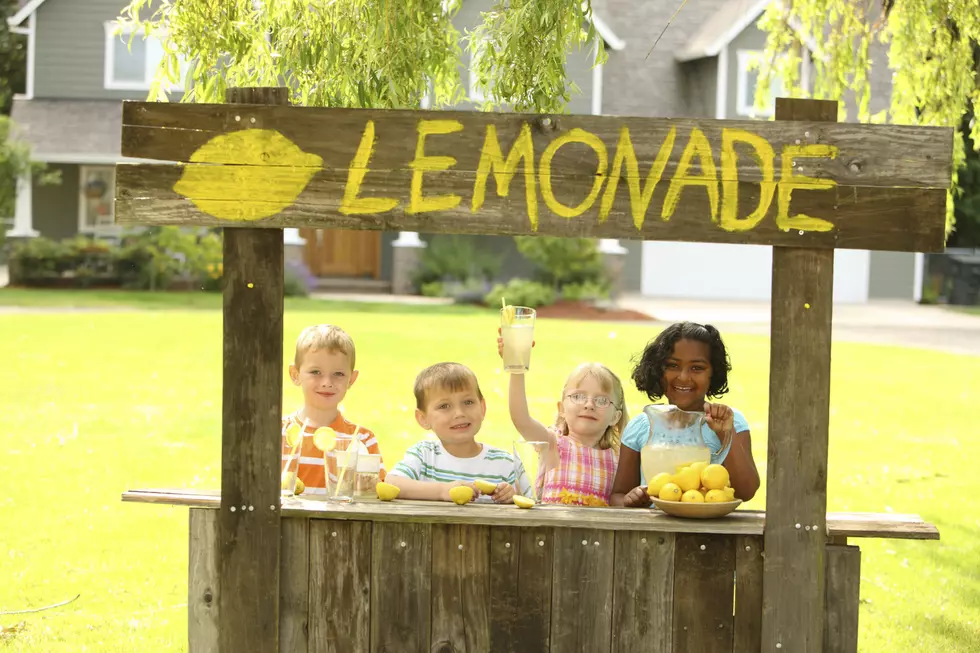 Grand Forks Youth Raises 10K For Fallen Police Officer At Lemonade Stand
viafilms
When I was 10 years old, I believe we had a lemonade stand or two on my block.  I was hoping to raise enough money to buy a skateboard.  That never materialized.  Maybe it was because we had to do a Kool Aid stand instead, because lemonade was to expensive for my family?  Just not the same right?  Probably, a better reason was that I had the attention span of a puppy at that age, and didn't have the dedication to raise the money needed for a skateboard.
Fast forward to 2020 and 10 year old Lexus Olson of Grand Forks.  She decided to have a lemonade stand as well, and was hoping to raise money for trampoline.  Then, she heard about officer Cody Holte of Grand Forks who was shot and killed in the line of duty.  That's when her plans changed.  Every penny she would earn would go to Grand Forks Police Department fallen hero Cody Holte.
Then the people came, and came and kept coming.  Hundreds of glasses later, 10 year old Lexus Olson had raised over $10,000 dollars.  Quite an accomplishment, as I mentioned earlier, I couldn't even raise enough money for a lousy skateboard.  Thanks to some help from her local neighborhood and several local businesses, Lexus had done something very few 10 year old's will ever do.  She's giving back to her community and honoring a man she didn't even know.  Wow, somebody raised this little girl right.  Law enforcement even stopped by the stand to help out.
According to an article on Valley News Live, The Olson's took the money to the bank. They say they're still getting donations and are making a plan of how to best use the money to honor Cody Holte.  Bravo, Lexus and well done.
---