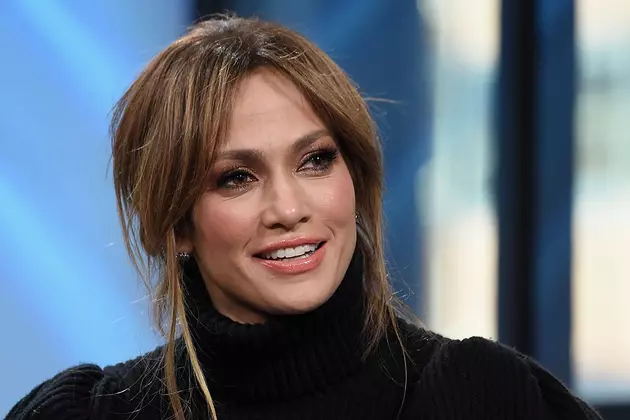 Jennifer Lopez Finally Locates Missing Family in Hurricane-Stricken Puerto Rico
Jamie McCarthy/Getty Images
Following nearly a week of searching, Jennifer Lopez found the last missing members of her family in Puerto Rico after Hurricane Maria decimated the island. The massive storm left millions without food or clean water... or a way to contact family members.
On Instagram, J. Lo posted a video of her Aunt Adela and Uncle Tomás, writing, "After a long 6 days we found the last of the family! Now the rebuilding begins!!"
In the clip, Adela and Tomás both thank Lopez for always being so generous. Adela says that "she loves Lopez so much and is grateful that people have come to make sure that they are doing okay." Tomás adds, "I'll never forget how good she was with us, especially my brother."
Lopez has been deeply involved in hurricane relief efforts, donating $1 million herself and setting up the Somos Una Voz (We Are One Voice) initiative with her ex-husband, Marc Anthony. The group has gathered artists and athletes from across the globe to help Puerto Rico recover. Celebrities like Lin-Manuel Miranda, Pitbull, Vin Diesel, Jimmy Smits, John Leguizamo, Ricky Martin, Alex Rodriguez, Bruno Mars, Daddy Yankee, Ed Sheeran, Jada Pinkett Smith and Luis Fonsi have all agreed to participate.
The show is set for October 17 at the Barclays Center. Joining Lopez and Jay-Z is a stellar list of stars, including DJ Khaled, Kaskade, Chris Brown, Cardi B, Fat Joe, Remy Ma, Daddy Yankee, Yo Gotti, A$AP Ferg, Vic Mensa, Fifth Harmony, Joey Bada$$, Willow Smith, Belly, Iggy Azalea and Jessie Reyez.
The Most Memorable Pop Star TV Cameos: