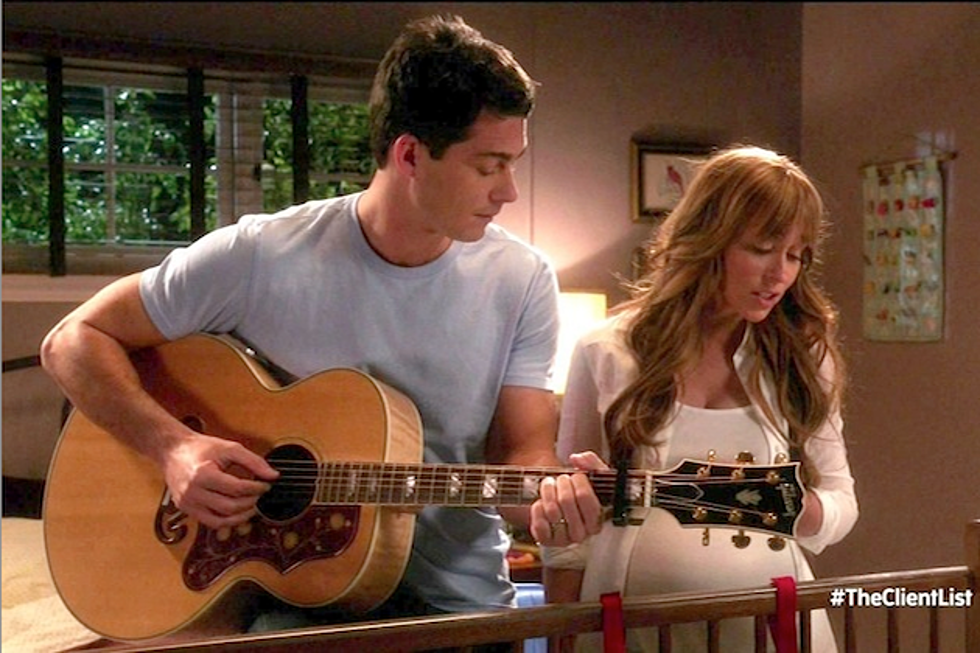 Jennifer Love Hewitt Is Engaged to Baby Daddy Brian Hallisay
Lifetime
Yesterday (June 4), Jennifer Love Hewitt announced that she was pregnant and that her boyfriend and 'Client List' co-star Brian Hallisay is the one who knocked her up.
Oh, sorry, did we say "boyfriend"? We meant "fiance." Because the pair has supposedly been engaged since last month.
According to Us Weekly, Hallisay proposed in May while the couple was vacationing in Europe. And even though JLH was already a couple months along by then, there supposedly weren't any shotguns involved when he popped the question.
Hewitt and her husband-to-be are very excited about the baby and, we hope, equally delighted about their impending nuptials.
Previously, JLH told reporters that she would be a fabulous wife and mother, saying, "I think that I could be a really good wife. I know that I love being able to give my love out to someone. I know there is somebody great out there for me."