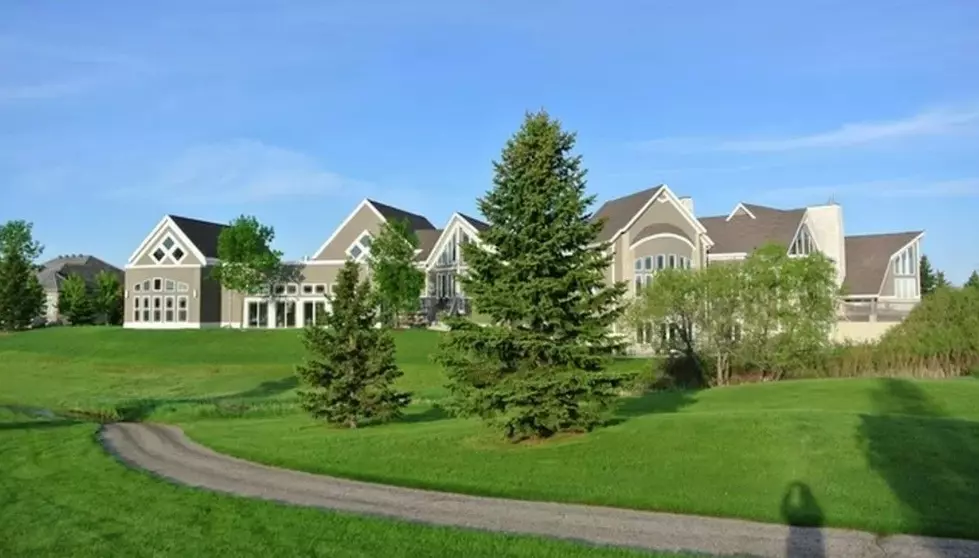 Just How Big Is The Biggest Home In North Dakota? A Look Inside
Via Trulia
Go big or go home right?  I would go right to the poor house if I owned this home.  Anyway, if you have ever wondered what is the BIGGEST residential home in all of North Dakota, I have the answer.
According to an article on Angie, on the biggest homes in each state, North Dakota has a whopper of a home.  Try 18,000 square feet!  Sometimes size does matter, right?  This home was built in 2000 and is located in the Rose Creek neighborhood of Fargo.  This home is tricked out with 6 bedrooms, 10 bathrooms (since when do we need almost two bathrooms for every person?), a movie theater, an indoor pool (of course), a steam room, and a dry sauna.
This home is currently NOT for sale, so you'll have to wait this one out if you want to own the biggest home in all of North Dakota.  Its actual address is 2043 Rose Creek Boulevard South in Fargo if you would like to see it for yourself sometime.  It's owned by three individuals.  Kay Abdullah Abdullah, Ahmed Wane Engkjer, and Anees Abdullah.
My sister actually had her wedding reception at the Rose Creek Golf Course and I can tell you, this neighborhood is lavish, to say the least.
The average size of an American home has more than tripled over the last 75 years from just under 800 square feet to more than 2400 feet.  Again, go BIG or go home.  Somebody told me once if you ever decide to build something, always build it bigger than what you think you need.  I have found that to be true over the course of my life for sure.  And, it's not only houses, trucks, boats, or just about everything else.  You want it to be bigger.
So, let's take a peek at what North Dakota has to offer when it comes to a mammoth home.
The Biggest Home In All Of North Dakota
---
15 Smallest Towns In North Dakota All Under 10 People
These are the 15 smallest towns in North Dakota.
States with the most registered hunters
Stacker
analyzed data from the U.S. Fish and Wildlife Service to determine which states have the most registered hunters. Read on to see how your state ranks on Stacker's list.