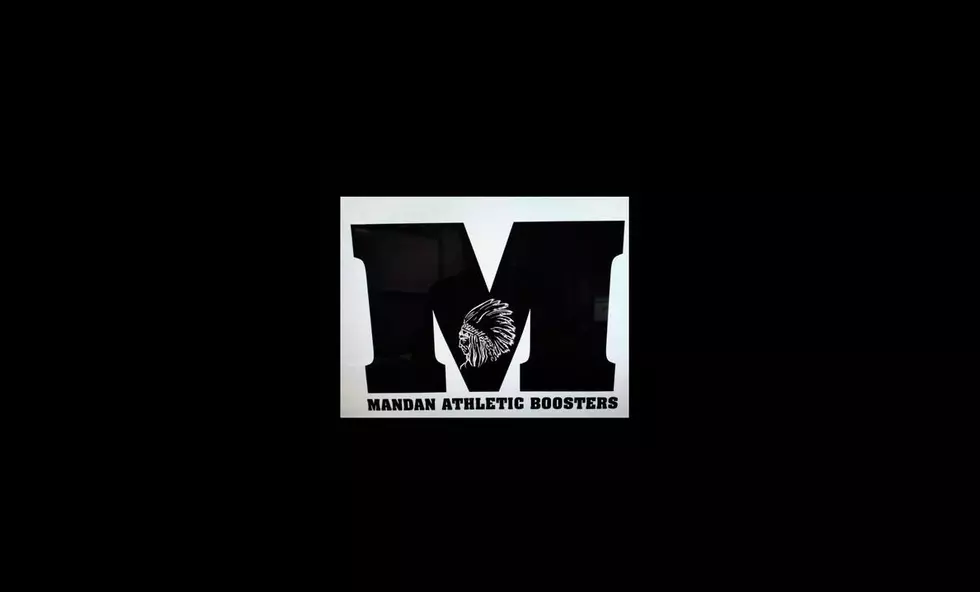 Mandan High School Hires Co-Head Coaches To Lead This Program
Mandan Athletic Boosters
The Mandan Braves hockey team was one of the biggest surprises last season in the Western Dakota Association.  After finishing in 9th place out of 10 teams during the regular season in conference play, the Braves got hot at the right time.  After a couple of upset wins in the West Region tournament, Mandan earned a trip to the state tournament.  It didn't just end there either.  The Braves would even go on to win a game at the state tournament and finish out their season in the consolation championship of the North Dakota State Hockey Tournament.
The Mandan Braves hockey team also has something else going for them as we are about two months away from another season.  They are returning a ton of players from last season as they were one of the youngest teams in the state last season.
That's why it was such a surprise when their longtime hockey coach Leif Mattson resigned his position last spring.  Now, the Mandan High School hockey team has not one but TWO new head coaches.  According to a press release from the Mandan Braves Activities Department, the Braves have hired co-head boys' hockey coaches.  Matt Winkle and Marshall Tschida will now be in charge of leading the Braves hockey program.
Winkle, originally from Highlands Ranch, Colorado, attended Williston State before transferring to the University of Mary where he played for the Mauraders men's hockey team for one year. He graduated from U-Mary with a Bachelor of Science degree in Biology in 2020. Mr. Winkle is currently a Benefits Advisor with National Benefits Consultants.
Matt Winkle
Tschida, originally from Woodbury, Minnesota, attended the University of Mary where he played for the Marauders men's hockey team for four years, where he was the assistant captain for three years. He graduated in 2022 with his Bachelor of Science degree in Social Studies Education. Mr. Tschida will begin his teaching career this fall at Bismarck Public Schools.
Marshall Tschida
Mandan Public Schools Activities Director, Mark Wiest states "We're excited to have Matt and Marshall working together to lead the Braves Hockey Program. Both young men have strong hockey backgrounds, are extremely passionate about hockey, and have had a lot of success on the ice. They're looking forward to working with our student-athletes."
---
Most Famous Athletes To Go Pro In North Dakota
The 10 Best Cities To Move To In North Dakota In 2022!