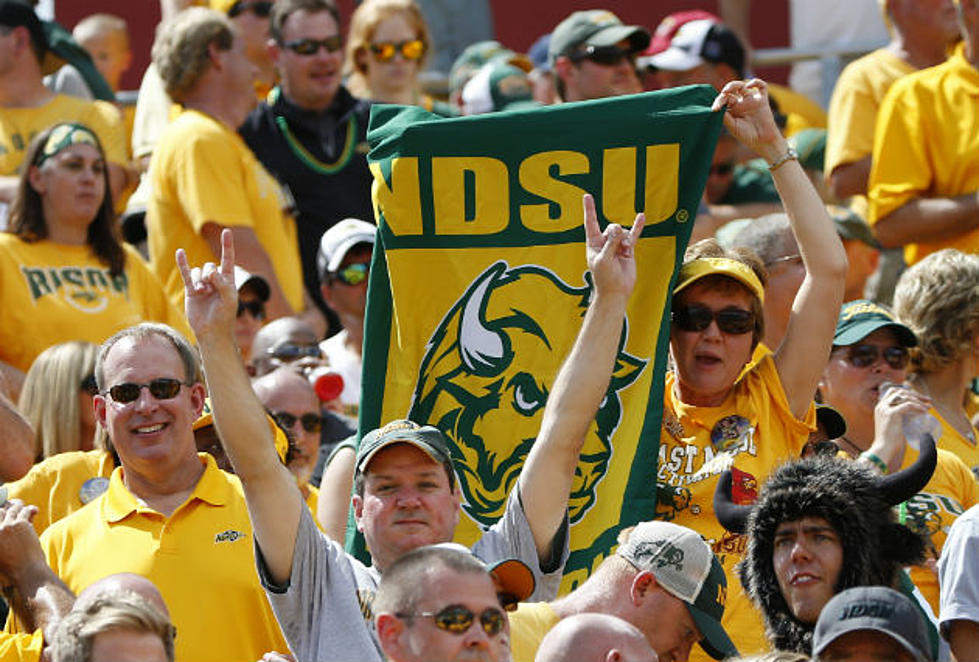 NDSU Throttles Sam Houston State; Advances to FCS Championship
The North Dakota State Bison put on a display in the semifinal matchup against the heavily overmatched Sam Houston State Bearkats at the Fargodome on Friday night.
Bruce Anderson had a game unlike any Bison fan had seen before from him as he ran for a career high 183 yards on 17 carries while running for 3 touchdowns and catching a pair of passes for 54 yards which both resulted in scores to give him a total of 5 touchdowns on the night and catapulting NDSU to a date in the FCS title game as they routed Sam Houston St., 55-13.
NDSU racked up 642 total yards while an unreal 472 of that came on just 48 carries for nearly a surreal 10.0 rush per attempt average.
The Bearkats opened the game with a long 13-play, 78 yard drive that resulted in a 3-0 lead on a 28-yard field goal to put Sam Houston State up, 3-0. Needless to say, this would be their only lead. On the ensuing drive, the Bison responded with a 10-play drive of their own that went 75 yards and ended in an Easton Stick run for a 6-yard touchdown to make it 7-3. From there, Anderson took over on his own.
After Jeremiah Briscoe picked off a pass, which would be the first of four Sam Houston State turnovers, Anderson broke free on the very next play for a 62-yard run for a score to make it 14-3. The Bearkats would punt away again before Ty Brooks broke free for 55 yards on a run, which set up Anderson for a 23-yard score to make it 21-3 before the end of the first quarter.
The second quarter saw more of the same. With about nine minutes to play in the half, Anderson ran one in from 37-yards out to make it 28-3. After another Bearkats punt, a few plays later, Anderson broke free again for a 33-yard score to make it 28-3 and the rout was on. The Bison were up 35-3 and tacked on a Jeff Illies score on a 12-yard pass from Stick to make it 41-3 at the half. Briscoe also intercepted his second pass of the game as time expired in the first half, almost running it back from his own end zone before being tackled at midfield.
The game was well over with another half to still play. Anderson added a TD reception as the Bison would win, 55-13. Seth Wilson also finished with 194 yards on 24 carries and Stick was 10 of 17 for 160 yards with 4 touchdowns and an interception.
The Bison defense held the Bearkats (12-2) to just 63 yards rushing.
NDSU (13-1) will now play in the FCS Championship against the winner of James Madison and South Dakota State (that game is tomorrow at 3:30 p.m.) on Saturday, January 6th in Frisco, TX.