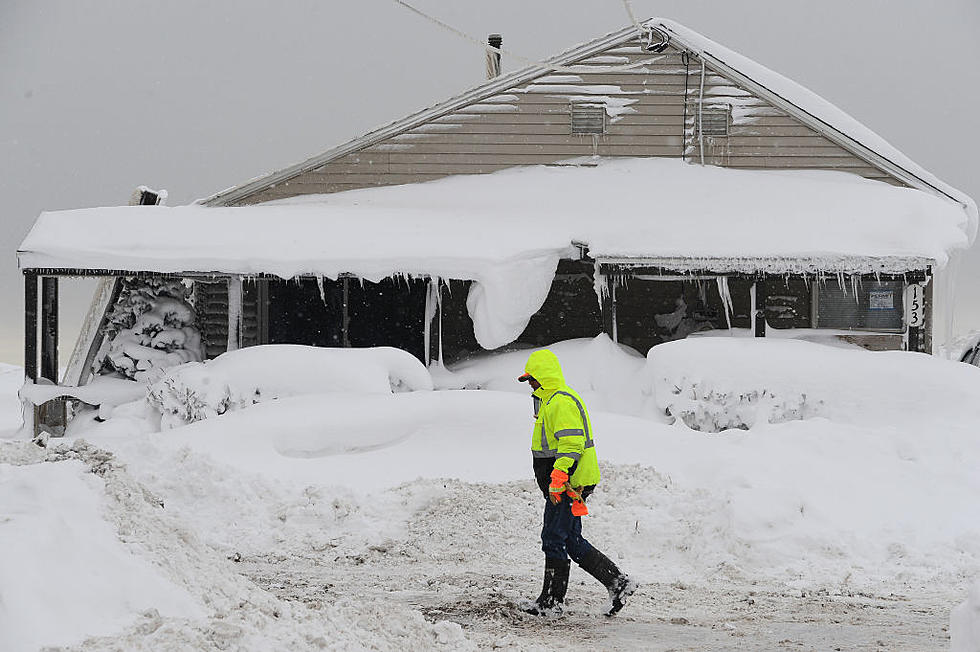 No April Fools Joke! Significant Snowstorm For North Dakota Next Week
John Normile/Getty Images
Say it isn't snow!  A SIGNIFICANT April snowstorm has us in the bullseye next week.
I actually have plans to watch the Minnesota Wild in St. Paul, Minnesota on Monday night but like so many this winter, my plans might be interrupted by yet another significant winter event.
When I made plans with my son back in December to go to this hockey game, we figured in April we shouldn't have any travel problems.  WRONG!
According to multiple long-range forecasts, a potential winter storm that could really pack a punch is looking more and more likely for the northern plains.
Here's a look at the European long-range weather model (ECMWF).
The map above shows what it could look like in our neighborhood Tuesday morning at 7 am.  Depending on which long-range forecast you look at, this potential system could affect Bismarck and southern North Dakota as early as Sunday afternoon and linger into Wednesday morning of next week.
This is a Colorado Low system that could produce very heavy wet snow.
How much snow, it's still too early to guess, but these types of systems have the potential to drop double-digit snow totals.  Wind could also be an issue with this snowstorm.  Creating dangerous travel conditions.
If you do have travel plans for late this weekend into early next week like me, you are going to want to pay attention to weather forecasts.
If this snowstorm does indeed happen, it seems very likely we will break the all-time snowfall seasonal record in Bismarck Mandan.
Yep, you might need your snowblower in April.  This is just sad.  Stay tuned my friends.
25 costliest hurricanes of all time
Most Famous People From North Dakota's Biggest Cities