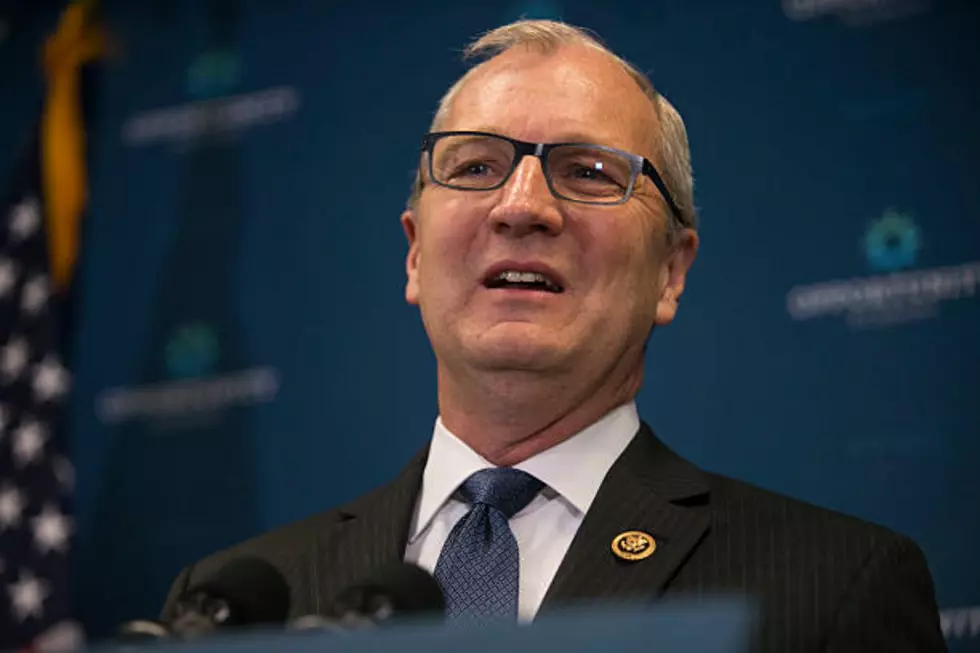 Results From Election Day 2018 in North Dakota
CQ-Roll Call,Inc.
Election Day 2018 has come and went for the entire country and North Dakota's results are in.
The battle for the U.S. Senate between Republican Kevin Cramer and the incumbent Heidi Heitkamp went to Cramer taking 55.4 percent of the vote in the Peace Garden State.
Cramer's victory was key for the GOP to maintain control of the overall Senate. Several pundits said Cramer's support for President Trump was a major pillar throughout his campaign, while also arguing that Heitkamp wasn't the bipartisan senator she claimed to be, according to the Chicago Tribune.
Republican Kelly Armstrong was also victorious in the race for North Dakota's U.S. House seat. Armstong earned 60.3 percent of the state vote to beat out Democrat Mac Schneider. According to the Bismarck Tribune, Armstrong campaigned on, "promising constituents he would support policy to put more money in their pockets, reduce federal regulation and put the state in charge of its own destiny."
For Attorney General, Republican Wayne Stenehjem was re-elected with 67.7 percent of the vote to beat out Democrat David Thompson.
In the 24 races for State Senate, the Republicans won 17, while the Democrats took 6 of those and there is still one pending. For State House, the Republicans won 37, while the Democrats won 10.
Of the Ballot Measures to be voted on, the big topic was the potential decriminalization of recreational marijuana, also known as Measure 3. Recreational marijuana would be legal for anyone 21 years of age or older if a vote of 'Yes' had been the majority. However, 59.5 percent voted 'No' on the measure. As the publication 'Vox' points out:
Opponents, meanwhile, claim that legalization will enable a huge marijuana industry that will market the drug irresponsibly. They point to America's experiences with the alcohol and tobacco industries, which have built their financial empires in large part on some of the heaviest consumers of their products. This could result in far more people using pot, even if it leads to negative health consequences.
Measure 1 was passed on the ballot, which creates a new Ethics Commission. As stated by KX News:
Immediate impacts of the new law include an ethics commission. It will be made up of 5 members, chosen by the governor and the senate majority and minority leaders. Lobbyist will no longer be able to give gifts to lawmakers-- giving our legislators less incentive to push bills through.