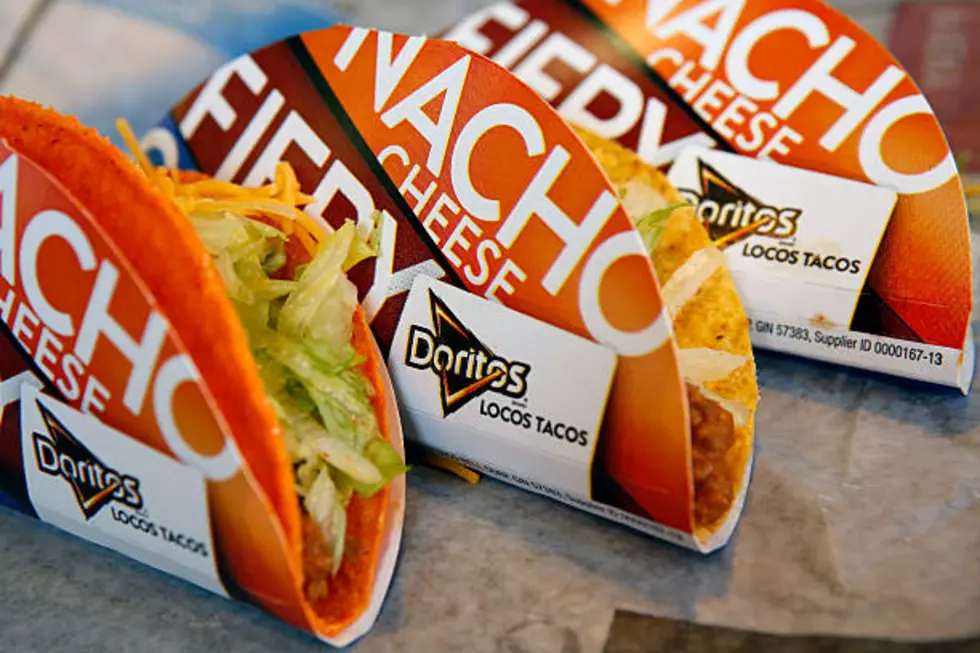 Taco Bell is Bringing Back Their 'Free World Series Tacos' Promotion
Bloomberg via Getty Images
The promotion will be at Taco Bells nationwide. If a player steals a base in any game throughout the World Series, you can claim a free Doritos Locos Taco from Taco Bell on November 1st from 2 p.m. to 6 p.m.
It's the seventh time in the past 11 years that Taco Bell has had the promotion. In previous years, the first player in those games to steal a base has been known as a 'Taco Hero.' Past Taco Heroes include Jacoby Ellsbury, Jason Bartlett, Ángel Pagán, Lorenzo Cain and Francisco Lindor. Last year's Taco Hero was Houston Astros outfielder Cameron Maybin.
The fall classic is almost here. It will start Tuesday, October 23rd and if it goes 7 games, will end on Halloween night, Wednesday, October 31st. Even if your team's been eliminated by that time, at least you can still root for free tacos.