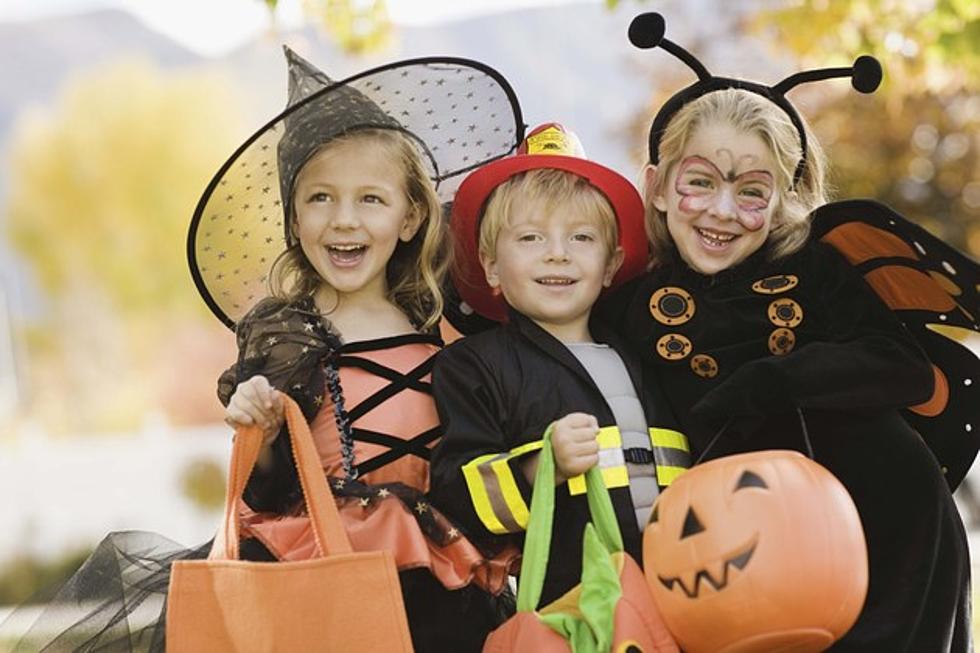 Trunk-Or-Treat With Hot 97-5 At Puklich Chevrolet THIS SATURDAY!
Jupiterimages/ThinkStock
GET READY FOR THE 6th ANNUAL SPOOK OUT CANCER EVENT AT PUKLICH CHEVROLET IN BISMARCK. COME OUT FOR THE DRIVE-THRU TRUNK-OR-TREATING ON HALLOWEEN. PLUS, DON'T FORGET TO CHECK OUT THE ONLINE AUCTION  AND HELP PUKLICH CHEVROLET MEET THEIR $40,000 GOAL TO "SPOOK OUT CANCER" DURING THE "WHY PINK?" EVENT!
The pandemic has changed everything for us this year - including how we celebrate Halloween! Well, Puklich Chevrolet in Bismarck is putting on a whole pandemic-safe trunk-or-treat event for the community - and nobody has to leave their car! So, how does The 6th Annual Spook Out Cancer Event work?
Coming up THIS Saturday, October 31st, Puklich Chevrolet invites you to the dealership to trunk-or-treat with the kids right from your vehicle! You can dress the family up in costume and drive through the car lot, filling your buckets full of candy! And the people of Puklich Chevrolet are pulling out all the stops for your family to have a COVID-safe Halloween.
---
WHAT: The 6th Annual Spook Out Cancer Event
WHEN: Saturday, October 31st, 2020
11:00 AM - 3:00 PM
WHERE: Puklich Chevrolet
3701 State St, Bismarck
WHY: This Saturday, Puklich Chevrolet is putting on a COVID-safe trunk-or-treat family event. The family can get dressed up in costume and stay in the car to trunk-or-treat. Don't forget to take pictures of your crew in the car because, if you submit a dressed-up car photo, Puklich Chevrolet could hook up your family with an awesome prize!
The 6th Annual Spook Out event is meant to raise money for local cancer patients. The goal is to raise $40,000 for the Bismarck Cancer Center Foundation. So, Puklich Chevrolet is donating $100 for every car sold this month AND they are doing an online auction through November 1st. Check out the great stuff - from gift cards to gift baskets - you can bid on HERE.
---
The employees at Puklich know that it is important to keep everyone in our community safe. So, the people handing out the candy will be wearing gloves and face masks. On top of that, the candy that is handed out directly from the original bag it comes in. And you can stay in your car the entire time. They are making sure contact is limited so the event is both fun and safe!
Of course, the big thing about this Halloween event with Puklich Chevrolet, is that this event is for a good cause! This is the 6th Annual Spook Out Cancer event, so the dealership is raising money for for the Bismarck Cancer Center Foundation to support LOCAL CANCER PATIENTS. Every car that is sold this month, Puklich will donate $100. On top of that, there is an online auction!
SWEET: Here are the most popular Halloween candies