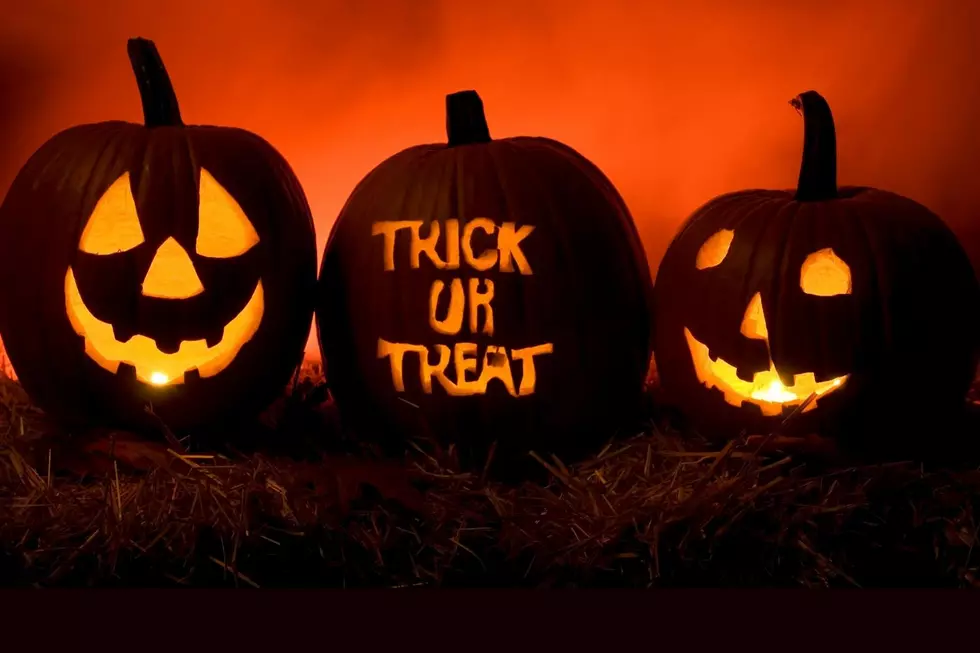 Top 10 Trick or Treats You Should NEVER Give On Halloween In ND
Canva
The costumes have been chosen, bought, created, or made from things found in the back of the closet. Regardless the tiny humans are excited and cannot wait. First for everyone to see them in their "one-of-a-kind" creation, or at least in their mind it is, and second to knock on every door they can. All searching, hoping when they knock upon that door (or run up to that vehicle at a "trunk or treat" celebration, sorry we surely do not want to leave any group or organization out) that they will receive their favorite candy. These little people have been dreaming of this day all year long, literally.
So for the sake of all that's good, DO NOT let the world get to you. And in turn, remain a kid yourself, meaning DO NOT hand out what is on this list.
---
The Worst Things To Give To Trick-Or-Treaters.
1. Tooth Brushes - Yes, we know this commercialized holiday causes the youth to eat A LOT of candy, but most everybody owns a toothbrush.
2. Dental Floss - Yup, we got it that proper dental hygiene is super duper important, again, this screams the opposite of what Halloween means to these kids.
3. Coupons - If your first response is "What!?" who would even, it's on the list cause yes; this has been received. No comment. Gonna leave it at that. Not Impressed.
4. Hotel Soaps & Lotion - Hey, we are all guilty of bringing these home. They work terrific for quick camping trips, but what kid is going to want that? AND what parent needs to worry about too young of a child thinking it's a "yummy little drink".
5. Pencils - We are in an electronic age. End of story.
6. Pennies - There is nothing that comes to mind that can be bought for 1 cent. Try, Think about it.
7. Throat Lozenges - Yes, we are entering cold and flu season. No. No. No. 1st these are typically medicated, 2nd they are a choking hazard.
8. Breath Mints - These are NOT real candy to kids, only adults appreciate them.
9. Black Licorice - Considered one of the most polarizing candies of all time. DID YOU KNOW according to the FDA, you can overdose on black licorice due to the compound glycyrrhizin in licorice root? WATCH THIS VIDEO!
10. Unwrapped Candy - We know budgets can be tight, but it's just unsanitary. Stick Mess waiting to happen in nonetheless.
---
Hopefully, our little list keeps you on the good side of the tricksters. Feel free to send us your additions, we want all on the right track. Happy Halloween.
North Dakota's Most Haunted Places
Have you heard some of these dark tales?
LOOK: Baby names that are illegal around the world
Stacker
scoured hundreds of baby name databases and news releases to curate a list of baby names that are illegal somewhere in the world, along with explanations for why they're banned.