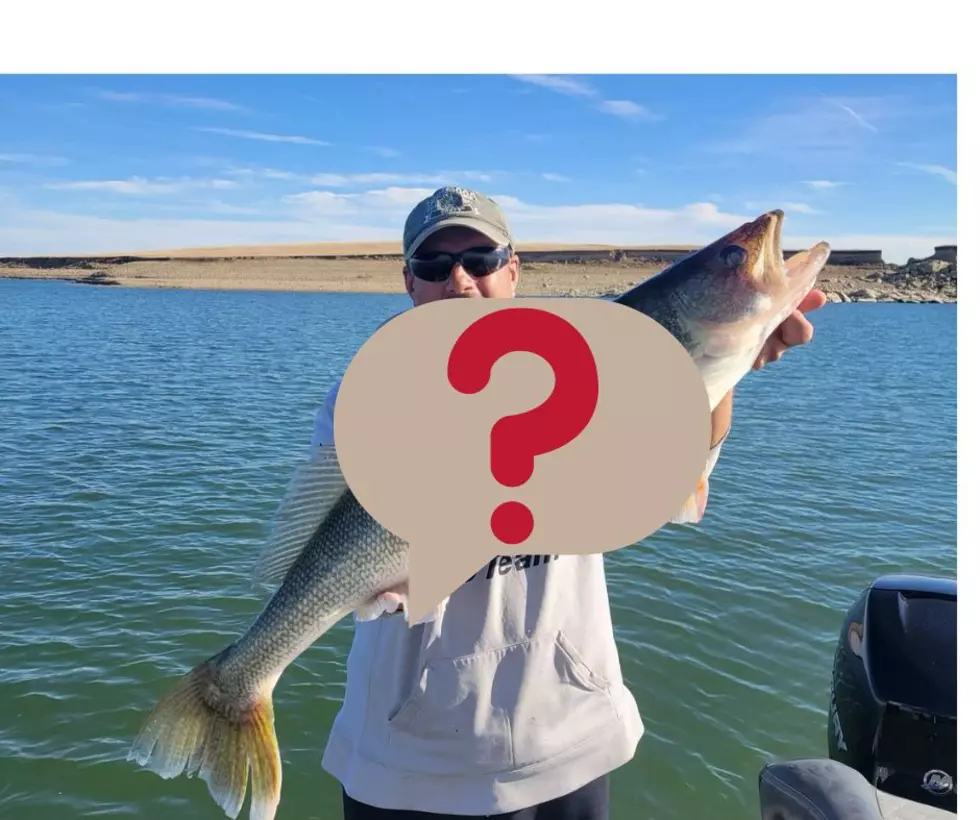 Was A New State Record Walleye Just Caught In North Dakota?
PK Lures
I recently recorded a fishing report with Mike Peluso where I asked him if a state-record Walleye might be caught this fall in North Dakota.  He brought up the fact that some big Walleyes have been caught on Lake Oahe this fall, and he believes the record could fall this fall or next spring for sure.
Besides the Missouri River or Lake Oahe as obvious places where the next state record could come from, Peluso also brought up Lake Sakakawea as a potential water that could give her up in our fishing report.
For a brief moment, Mike Peluso was a soothsayer.  A friend of his named Jeff Enzminger of Bismarck was fishing on Lake Sakakawea last week when he thought he might have caught the next state record Walleye.  The fish measured  34 1/2 inches and Jeff had the fish weighed in Garrison where it came in at 16 lbs 7 oz which would've broken the current record by an ounce.  However, the place in Garrison couldn't certify the weight so Jeff was forced to wait until he got to 3B Meats in Bismarck.
Unfortunately, for Jeff by the time they made it to Bismarck to weigh the fish, it came in at 16 lbs 3 oz.  It's not uncommon for fish to lose some weight after they've been out of the water for a while.  Here's a picture of that beauty.
So close, yet so far.  That means the current state record that was caught by Jared Shypkoski of 16 lbs 6 oz will hold on now.  Here's a picture of that fish.
According to Mike Peluso, his friend Jeff Enzminger plans to have the fish mounted.  A fish of a lifetime nonetheless.
The Clearest Lake In North Dakota Is About One Hour From Bismarck.
States with the most registered hunters
Stacker
analyzed data from the U.S. Fish and Wildlife Service to determine which states have the most registered hunters. Read on to see how your state ranks on Stacker's list.