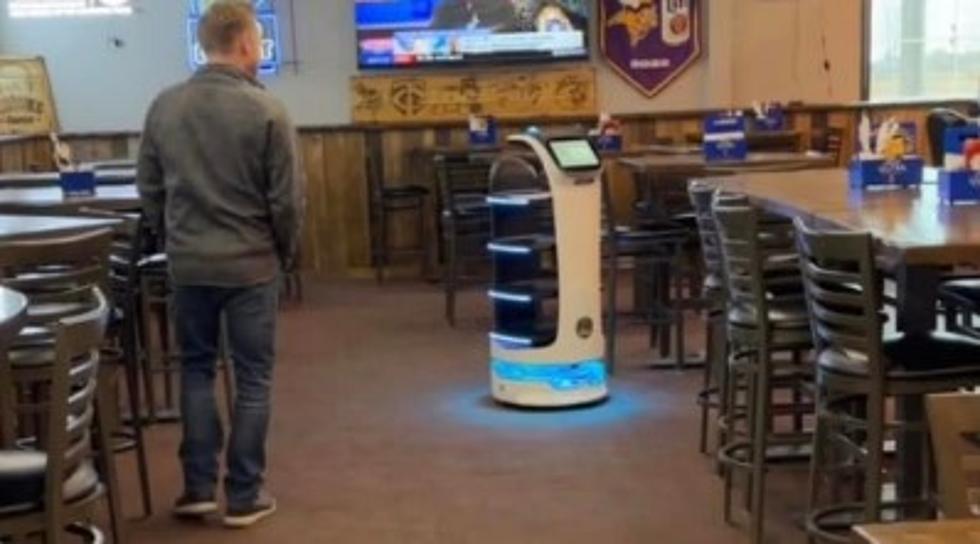 Will Robots Be Taking Over BisMan Soon? Don't Be Scared
Midtown Tavern Facebook
This definitely captured my attention right away, could we suddenly be seeing the new wave of the future?
Here is a quick thought, maybe THIS could cure one of the main reasons WHY so many businesses here in Bismarck and Mandan had to close their doors for good over the last two years. For several places, it wasn't a lack of a will to work, more so that everyone was so understaffed, and just found themselves unable to stay open. Out in Moorhead, Minnesota, a genius idea is underway.
When you sit down at your table at Midtown Tavern, get ready to meet Bella
If you find yourself out in Moorhead, Minnesota - take a trip over to Midtown Tavern along Highway 10. As you take your seat, compose yourself for a bit as Bella will literally glide across the room to greet you - by the way, Bella is a robotic server assistant. This is obviously something you don't experience every day...make that every month even. According to kvrr.com  "The restaurant's manager says they are early in the testing phase. Bella delivers pizzas to tables once they are ready" Some people have expressed their anger by saying "Quit trying to replace human beings - I say "Relax...they are just having some fun"
So...is this the beginning of robots taking over the world?
Listen, if you are starting to worry, relax. "The robot will not replace the servers. It doesn't take orders or act as a host" kvrr.com added. I am all for this high-tech kind of idea, especially if it alleviates any kind of stress from managers or owners of businesses. Definitely worth meeting Bella yourself, It's the first of its kind in Fargo-Moorhead.
---
LOOK: States with the most people earning $1 million or more