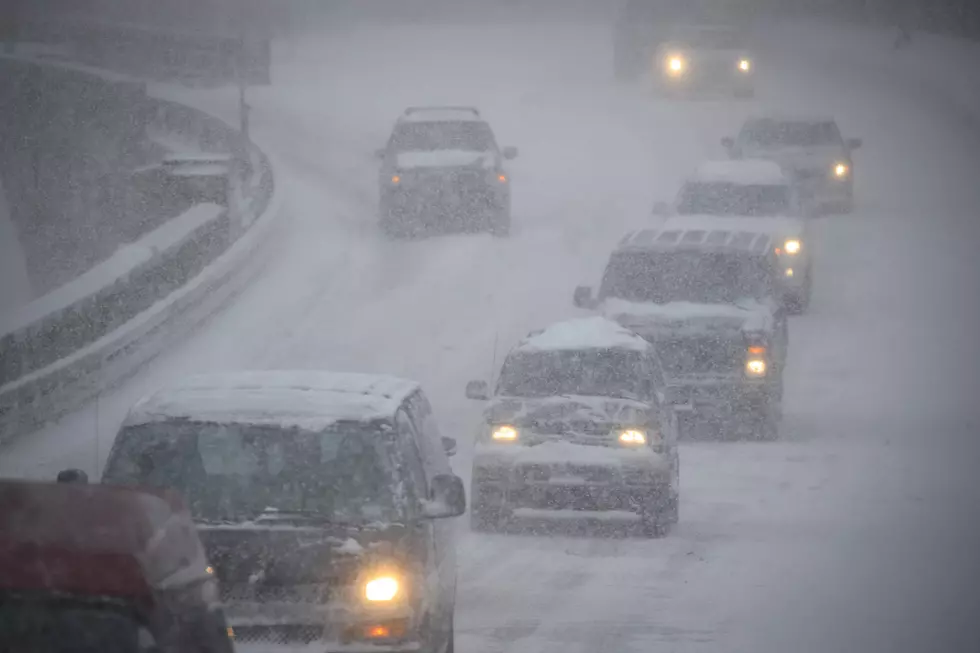 Winter Storm Thursday: Is Winter Here To Stay?
Drew Angerer
Remember when the Old Farmers Almanac promised us a warmer than normal Autumn?  The first predicted snow was the second week in November.  Epic FAIL Old Farmers Almanac.  To be fair, they weren't the only ones predicting a warm Fall, Weather Channel, NOAA, Accuweather were all calling for a nice September, October & November.
Well, we can throw that book out.  We've had a taste of Winter all this week.  More snow is on the way for Thursday and Bismarck Mandan appears to be right in the bullseye of a major Winter Storm.  6 to 12 inches is being predicted with higher amounts along the South Dakota border.  Winds will gust over 30 miles per hour, and travel will be difficult.  This is one of those storms were you hold your breath and hope they're wrong.  Especially this early into Fall.  The storm is expected to start late tonight and last into late Thursday.  Most of North Dakota is expected to be hit with this storm, with exception of counties in northern North Dakota.  Minot, Williston and Devils Lake appear to be sitting this one out.
So Dickinson, (all of southwest North Dakota) Bismarck, Jamestown, (southcentral North Dakota) Fargo and up to Grand Forks (eastern North Dakota) are all expected to be hit.  Expect more snow south of highway 200, south to the South Dakota border.  Lesser amounts in eastern North Dakota.
We have a 90% chance of this storm happening in Bismarck.  The question is, once we get dumped on, will Winter be here to stay?  If you look at the Accuweather forecast for Bismarck in November, it shouldn't.  Lot's of highs in the 40's.  So, even 12 inches should melt.  However, this is the same service that said we wouldn't even see snow until November.  All bets are off!
---
LOOK: Famous Historic Homes in Every State