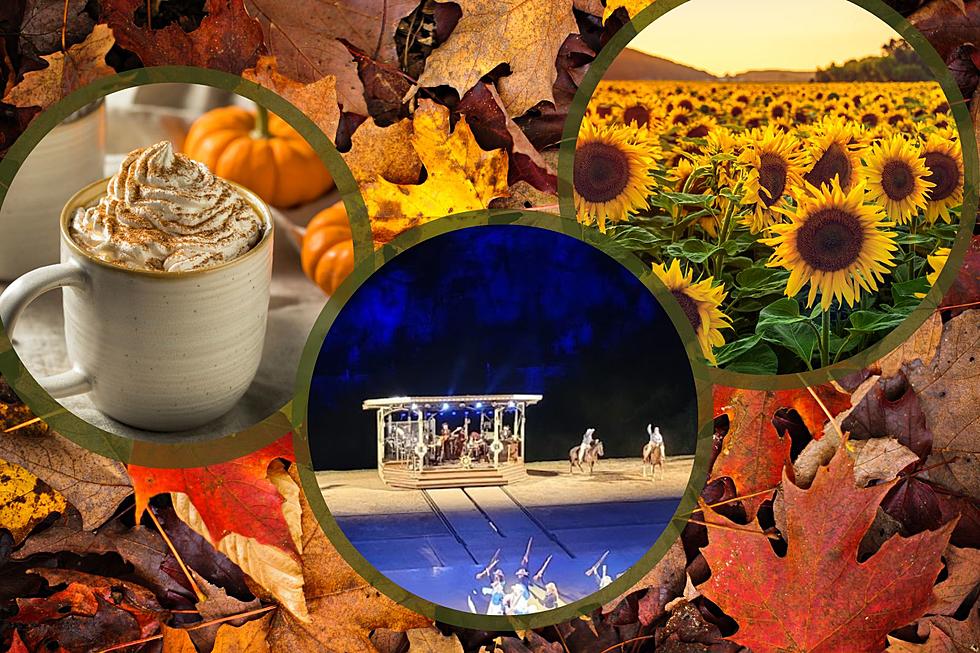 5 Signs Unofficial Fall Is Back In North Dakota
Canva, Google Maps
Look, I don't want to wish away summer or anything, but fall is something I look forward to every year.
The season is full of pumpkin spice, thigh-high boots, flannel, and bonfires. What's not to love?
Granted, fall only lasts approximately 2.5 seconds, but it's fun while it lasts.
Unofficial Fall Is Here
Here are a few signs the season, or rather, our mindsets are changing.
1. Spooky Décor
If you go to any store, you will notice the fall and Halloween décor is already out on display. We don't have full aisles yet, but there are little pop-ups here and there.
2. Bike Night Ending
If there's one thing we look forward to every summer, it's Bike Night. It's a chance to get outside, drink brews, shows off our bikes and win prizes. There are only two weeks of Bike Night left; that's a sure sign summer is ending. -- Not that we can't still enjoy those earlier mentioned things.
3. Pumpkin Spice
You may have noticed that local coffee shops, donut shops, and other restaurants have added pumpkin spiced products to their menu.
4. Medora Ending
With fall comes the close to the Medora Musical season. (I still have yet to attend).
Travel/tourist season ends at the start of fall, so the last Medora Musical shows are September 10th and 11th. I'd tell you to get your tickets ASAP, but it looks like the shows are already sold out.
5. Sunflower Fields
While sunflowers do grow at the end of summer, they are most associated with the fall season. These fields are popping up everywhere. As a matter of fact, there's a map to every sunflower field in the state. Check it out!
Sure, there are plenty of other indicators that fall is coming, like spooky shows popping up on Netflix, and Facebook clothing ads (pumpkin t-shirts galore), but these are certainly the first things we see.
---
5 Fall Beers You Have To Try In Bismarck
If you're feeling festive, you might want to sip on one of these.
25 True Crime Locations: What Do They Look Like Today?
Below, find out where 25 of the most infamous crimes in history took place — and what the locations are used for today. (If they've been left standing.)