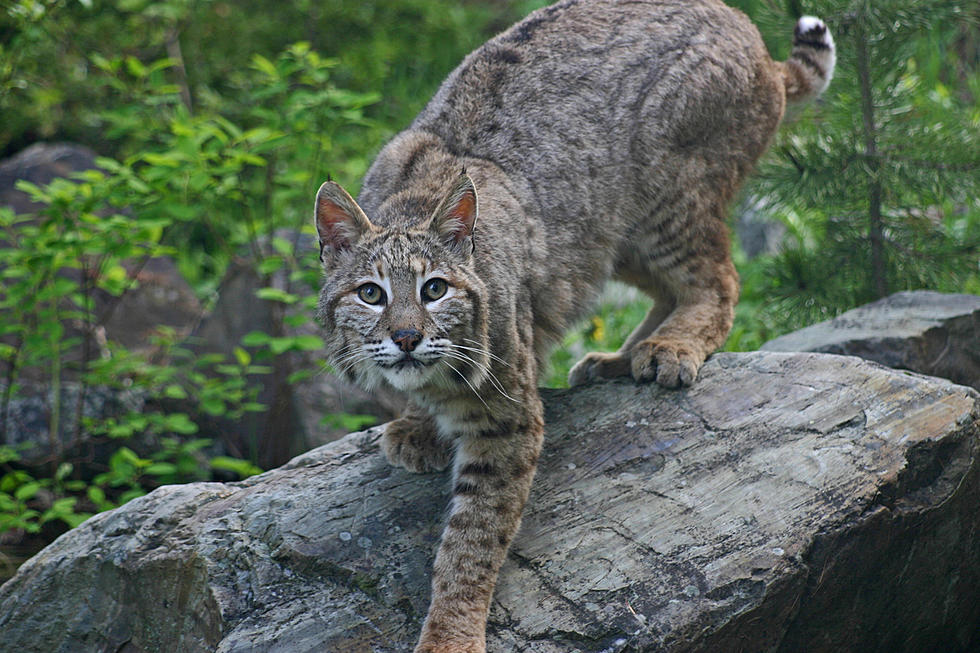 Have You Ever Come Across A Bobcat in Bismarck-Mandan?
Anita Elder Design
Earlier today, I came across a local Facebook page with a post asking if anyone in Bismarck had come across a bobcat. I knew we had mountain lions in North Dakota, but I had never heard of someone coming across a bobcat. Many of the post's replies confirmed that they had either seen first-hand or knew someone who had seen a bobcat in town.
The poster said they encountered the bobcat while walking their dog early in the morning. I have a dog, and that type of news always makes me nervous for her. So, I called North Dakota Game & Fish to see if I could get information on bobcats in our state.
Unfortunately, I was not able to get a hold of anyone who had answers for me. But I did find information on their website about bobcats. According to Game & Fish, "Bobcats are primarily found in the badlands region, but also regularly occur along streams and rivers in southwestern North Dakota." I mean, Bismarck and Mandan sit right along a river, so there probably really are a few bobcats living in town. The website also says that bobcats are "strictly carnivorous" and feed on small animals like rabbits.
Since bobcats are carnivorous, pets can be in danger if they cross paths with a bobcat. The Colony - Texas has advice for pet owners to deal with bobcats. The site has recommendations such as being loud to scare a bobcat, keeping dogs on leashes, not letting cats roam free, and more.
Have you ever crossed paths with a bobcat in North Dakota?
WATCH OUT: These are the deadliest animals in the world
LOOK: Here Are 30 Foods That Are Poisonous to Dogs
To prepare yourself for a potential incident, always keep your vet's phone number handy, along with an after-hours clinic you can call in an emergency. The ASPCA Animal Poison Control Center also has a hotline you can call at (888) 426-4435 for advice.
Even with all of these resources, however, the best cure for food poisoning is preventing it in the first place. To give you an idea of what human foods can be dangerous, Stacker has put together a slideshow of 30 common foods to avoid. Take a look to see if there are any that surprise you.