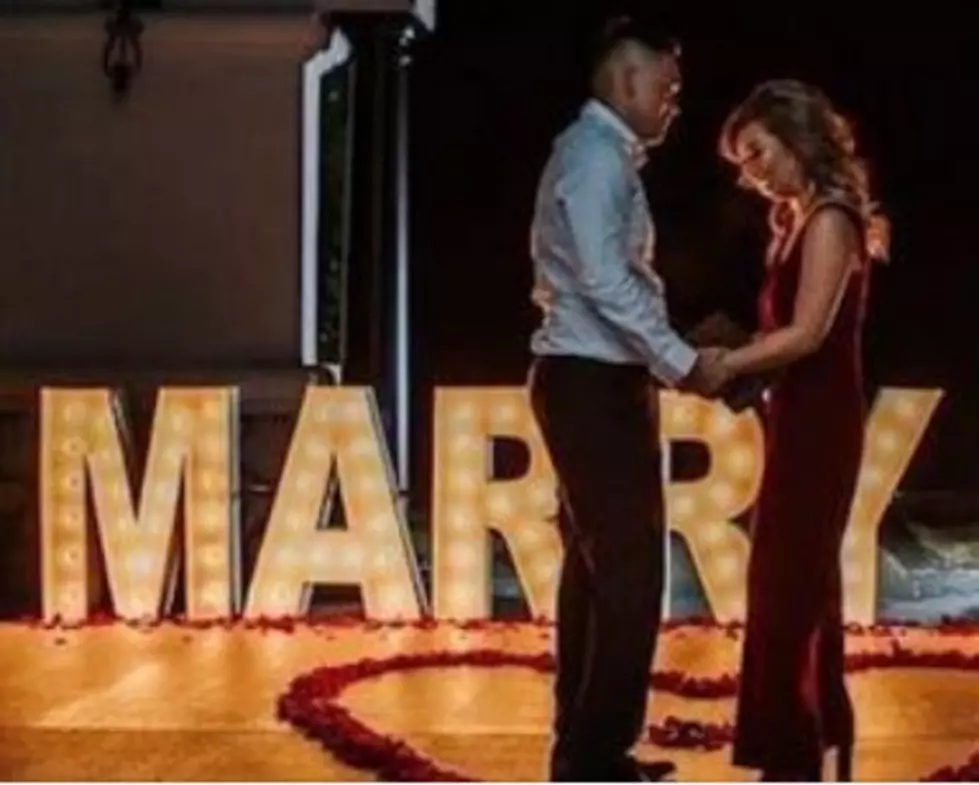 BisMan's Alpha-Lit – First Class All The Way – "I DO!"
Alpha-Lit Facebook Page
It's always exciting to see a brand new business in town, and THIS one could make an upcoming event in your life so much more memorable
Do you have any occasions coming up in the near future that you are excited about? A Graduation, or maybe a wedding? Well we all know how those events are usually celebrated, catering, invitations sent out ( either through snail mail or e-mails ) - now here in Bismarck and Mandan, we have a new business that will help catapult any event, any special occasion you can possibly think of. Here is what Jamie Thrasher  posted on Facebook back in September of last year.
"NEW BUSINESS ANNOUNCEMENT!
We are so excited to bring Alpha-Lit Marquee Letters to Bismarck and the surrounding areas! We will be offering rental of the highest quality marquee letters, numbers, and symbols to light up ANY occasion! We strive to help you plan an unforgettable event that's sure to WOW you and your guests! We look forward to working with you!
"We are really looking forward to being a part of someone's special day"
I could hear her excitement on the phone when I spoke to her - Jamie Thrasher told me a little bit of what she and her co-partner - Leah Stanley - have planned. Rentable, light-up marquee letters and numbers -3ft Letters/4ft Numbers - to enhance anything you have planned. Before Alpha-Lit became a reality, she and Leah tested out their great idea through letters made from plywood and found the results to be quite difficult. Just last December they had their grand opening!  This is a perfect way to showcase any special occasion with class and flair - give them a call - at (701) 955-3921.
   ********  Here is a HUGE UPDATE*******
 Here is one more reason WHY you need to have Alpha-Lit in your life - According to Kxnet.com "Co-owner Leah Stanley says for the next two weeks, they're looking for somebody who'd like a free proposal sign. The winner will receive a free "MARRY ME" sign they can use to surprise their partner. Here is how: You can email Alpha-Lit at bismarck@alphalitletters.com - all they need is your name, the day of your proposal, and how you met. This is FIRST-CLASS all the way, it just goes to show you how much Alpha-Lit loves making Bismarck/Mandan Happy! 
---
LOOK: These Are the 50 biggest retailers in America