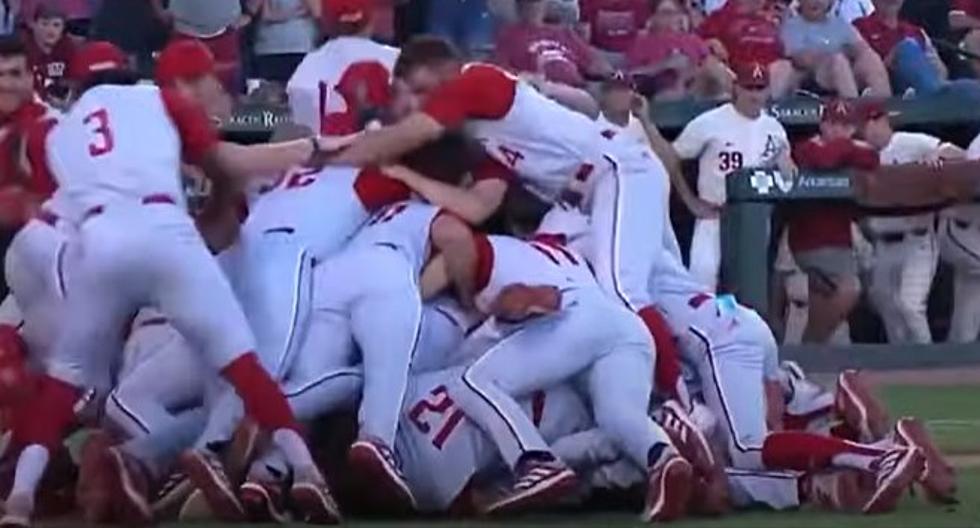 Bismarck Native Hitting The Big-Time – College World Series!
YouTube
Imagine having all your fantasies come true just like that? Baseball is full of them. There is a Bismack native that has grown up playing the game he loves, dreaming of striking out the last batter to win a huge game. His name is Dalton Feeney and he is watching all of his dreams developing before his eyes as he and his teammates are on to THE National Spotlight - The College World Series kicking off this weekend in Omaha.
From just a little kid throwing the ball around with his buddies to a local high school star, Dalton has gone through the motions in his head and on the field. EVERY ball player growing up has dreamed about being a superstar, but the odds are so against it. Last Sunday Dalton Feeney experienced a HUGE highlight.
According to KXNET  Century grad, Dalton Feeney is a relief pitcher for the North Carolina State baseball team, who is headed to the college world series this weekend after knocking off the top team in the country. Feeney is a junior right-hander, a relief pitcher, and in order for the 35-17 Wolfpacks to make it to the College World Series, they had to knock down a giant - a 50-12 Arkansas. It took a tie-breaker 3-2 win last Sunday at Fayetteville Super Regional for the Packs to advance - the first time since 2013 - Tomorrow (Saturday) they face Stanford at 1:00 pm.
So does Dalton feel the love from back home? Judging by the text messages he continues to receive, I would say YES. Here is what Feeney told KXNET:
                   "We'll see you in Omaha," "We're trying to make it down." I mean it's just awesome to receive texts from those people and just knowing that they're still watching even though I don't know how many miles away," 
Of course, all of BisMan is watching - Good Luck Dalton!
LET'S GO: The most popular historic sites in America
---