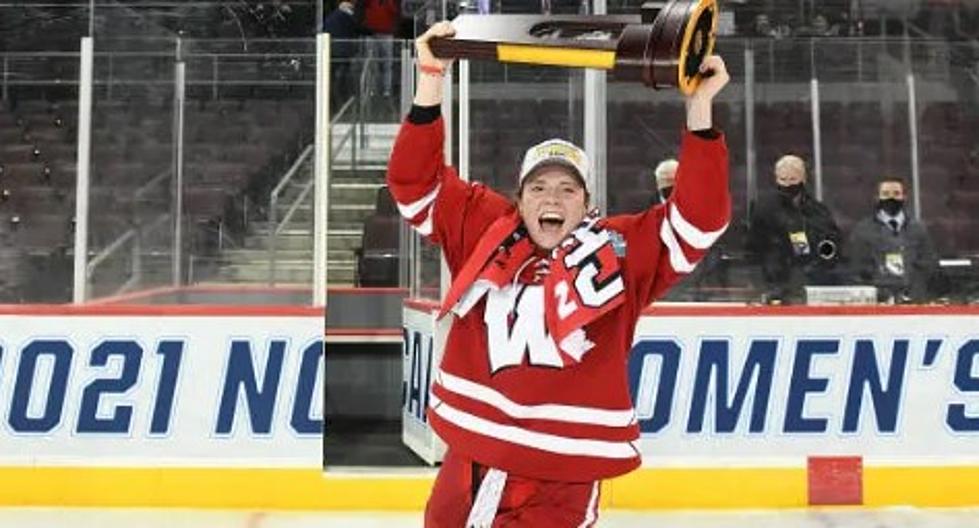 Bismarck's Amazing Britta Curl-Once/Twice/Three Times A Champion
NCAA Photos - Getty Images
"Just like clockwork" for a talented young lady from Bismarck
Exactly what does that phrase mean anyway? "Just like clockwork" - according to collinsdictionary.com "If you say that something happens like clockwork, you mean that it happens without any problems or delays, or happens regularly"  - I'll go ahead and say when you WIN not one, or two, but THREE National Champions that defines regular to a tee.
Britta Curl graduated from St. Mary's Central High School right here in Bismarck of course
Those that have had the chance to grow up with Britta, or competed against her pretty much knew right away that this "Rock Star" on ice was destined for something special. As a freshman at the University of Wisconsin, Britta won her first championship for the Badgers - setting a tone that would be repeated. In sports, it's rare when a team at any level, be it a college team or professional, wins two championships in a row.
Your team has a "target" on its jerseys, everyone wants to dethrone the defending champs...
...and that didn't happen in the 2020-2021 season as once again Britta led UoW to the top. Curl stepped away and competed in the IIHF Women's World Championship, in which Team USA won silver -this was the 2021-2022 season. So Britta returned to the Badgers this past season, could she do it again? According to kxnet.com   Curl, the captain of the team "    helped lead the Badgers to their third national title in the last five years. The Badgers defeated Ohio State 1-0 on Sunday afternoon to win the 2023 NCAA Tournament Championship. The win gives Wisconsin seven titles as a program, more than any other school in the country"
What's next for this incredible athlete?
I'm going to say "Anything she sets her sights on".
---
See the Must-Drive Roads in Every State