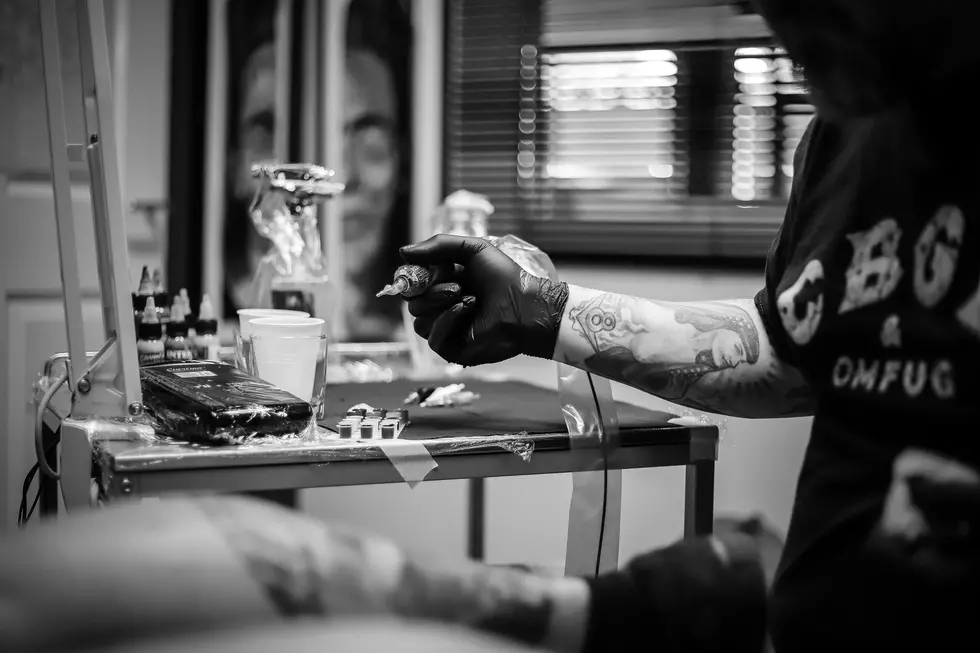 Here Are Some Of The Best Places To Get A Tattoo In North Dakota
Unsplash
Someone recently said that Fall is "Tattoo Season." I honestly had no idea that was a thing. As a person with several tattoos, myself, I'm appalled by my own ignorance.
Tattoo Season
If you're wondering, both the Fall and Winter seasons are considered to be the perfect time to get a tattoo. If you're wondering why that is, no worries, I'll tell you.
During the Summer months, you're out in the sun and more likely to get a sunburn on your freshly inked skin. Not ideal. The other thing is sweat. This applies to any open wound, but when it comes to tattoos, you really don't want to be sweating in them.
This can lead to infection and slow down your healing time.
Where To Go
Now that we've established when is the best time to go get a tattoo, I'm sure you're wondering where would be the best place to go. We've compiled a list of some of the highest rated tattoo parlors in the state of North Dakota. Take a look and take your pick!
FTR: These are in no particular order.
1. Dead Rockstar
This tattoo shop is located in Fargo, North Dakota. Bestthingsnd.com listed it as one of the top ten best tattoo parlors in the state. It even appears they do permanent makeup here. Check out this design one of their artists recently did.
2. Psychward Tattoos and Piercings
This one is located in Minot, North Dakota.
There you have it. If you're getting a little tattoo fever, you might want to try one of these places for your next ink fix.
3.  BassAkward Studios
This place is located in Hebron, North Dakota and has been around for quite some time, since 1994. According to BestThingsND.com, they have won multiple awards over the years. Check out this piece they posted to their Instagram:
4. 2D Ink 
Another one located in Minot, North Dakota, according to the source, they not only give you ink, but they will also taketh the ink away. This tattoo shop does laser tattoo removal. If you don't know, places that offer this are far and few between. Here's a look at one of the pieces an artist there recently completed.
5. The Darkside Tattoo
Bestthingsnd.com named this Grand Forks tattoo shop as one o the best in the state. This establishment allows for more privacy, as each artist has their own room. In addition to tattoos, they also do piercings. Take a look at this watercolor piece one of their artists recently did.
6. Alchemist Tattoo
This one is located in Bismarck, ND and is one of the highest rated shops in the area. Take a look at this Stranger Things inspired tatt.
Side Note:
If you have reservations about getting a tattoo, give it a beat. -- That's my advice. I've actually had two removed, and let me tell you, I wouldn't wish that process on my worst enemy. Be sure that before you go in, you're happy with the design.
I was once told, that you should take your tattoo design and sit it on your nightstand. If after 6 months you aren't sick of looking at it, and/or haven't changed your mind, you should get it. If not, DON'T.
---
8 Annoying Things North Dakotans Do At The Grocery Store
Here's what we need to stop doing.
25 True Crime Locations: What Do They Look Like Today?
Below, find out where 25 of the most infamous crimes in history took place — and what the locations are used for today. (If they've been left standing.)