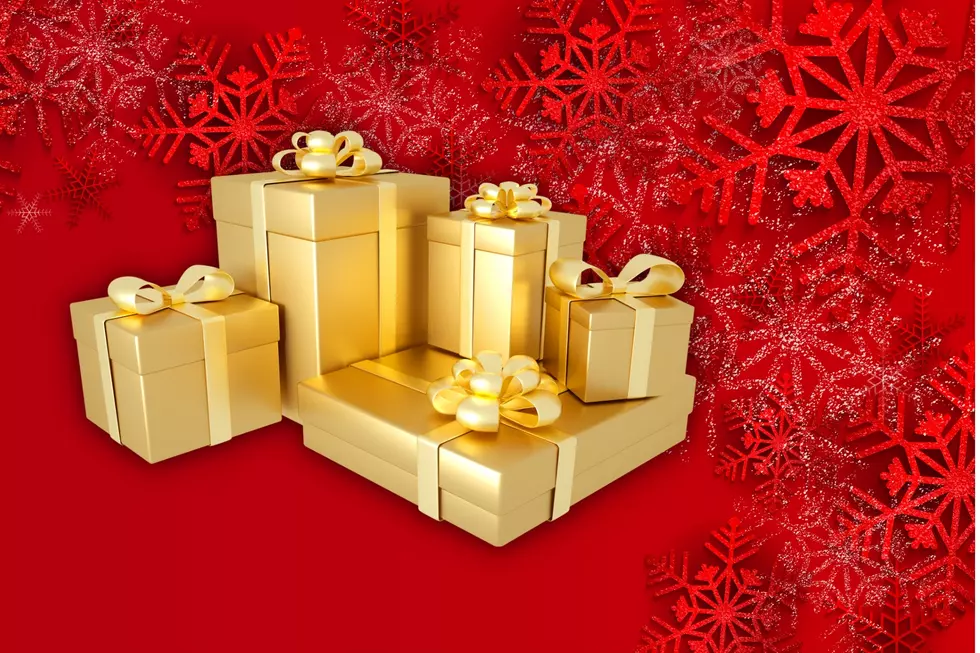 Here Are Your Last Minute Gift Ideas North Dakota
CANVA
As the countdown is on to Christmas, we are here to help you with finishing up your Christmas shopping. Finding that perfect gift is always a priority for many. But what about those people that have everything? Or maybe that person just has so much stuff, and running out of room for more stuff? Often that is more the case. We encourage finding those gifts that might be considered, "Clutter Free". What does that mean? We are talking about gifts that create a memory or something one can look forward to in the future. Here are some of our top picks just to get your wheels turniing before you start writing on sticky notes, "I owe you" or "Good for one  ____".
Concert Tickets: A pair of tickets to an upcoming concert for example Chris Janson on January 13th, 2023 or Great White & Slaughter on January 14th, 2023 in Bismarck. Maybe gift a girls' weekend to see P!nk or Shania Twain in Fargo later in the year.
Gaming Events: Get your "Game On"; gift tickets and a trip Frisco, Texas to watch NDSU Bison taking on the SDSU Jackrabbits for the 2023 NCAA Division I Football Championship Game on January 8th. OR gift Bobcat Hockey tickets for a fun Friday or Saturday night, then fast-forward to warmer temps the Bismarck Larks have a perfect "Stocking Stuffer" package gift for grandparents or a "Flock Membership" for the family.
Movie Passes: The thrill of watching the latest blockbuster on the big screen regardless the age is a timeless activity that all can appreciate. Often we've gotten used to binge-watching from the comforts of home, but going "to a movie" is a nostalgic activity great for families. Buy certificates for Bismarck Grand Theatre here.
Escape Room: A mixture of clues, scavenger hunt plus everyone's best sleuth skills put to the test makes for a fun family activity. Bismarck only has one escape room, but tickets or a gift certificate here.
Bowling Passes: Winter is here, so why not make the most of it and find a gift that gets one out of the house and still some physical activity that all ages can enjoy? We love heading to Midway Lanes in Mandan.
Zoo Pass: Family pass to Dakota Zoo in Bismarck, the Red River Zoo in Fargo, or Roosevelt Park Zoo in Minot are all great options.
Cooking Class
Dance Class
Monthly Subscriptions: Wine Club, Whiskey Club, Cheese of the Month, etc.
National Park Pass
State Park Pass
Massage or Spa Service
Gifts For The Outdoorsman or Outdoors Woman
Show You Care! Be A Part Of The Memory!
The Most Popular Christmas Movies of All-Time