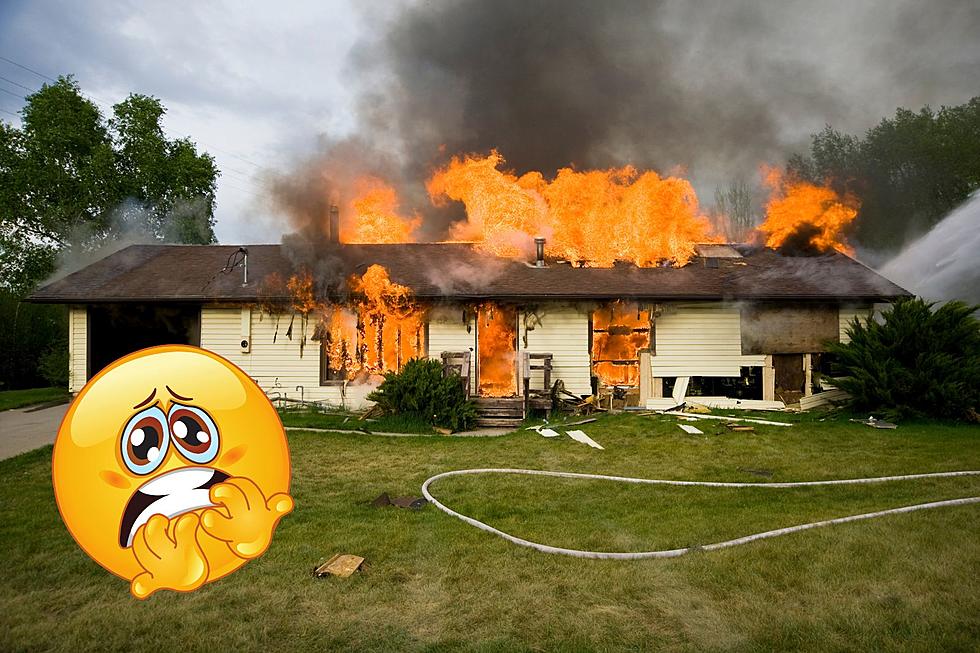 North Dakota Homeowners: Don't Leave THIS On In Your Home!
Canva
We've all heard that you shouldn't leave your toaster plugged in, or your straighteners and curling irons on, but I've never heard about this before.
House Fires
Fires are a serious problem in every state. According to Worth Insurance, in the United States, there are approximately 358,500 house fires every year. That means a home fire happens every 87 seconds.
According to the National Fire Protection Agency, most house fires are come from the kitchen, but that's not the only place where danger is lurking.
FYI: The other most common cause of house fires comes from fireplaces, candles, heating, and smoking according to the National Fire Protection Agency.
Don't Leave This On!
While there are many other things that are more likely to cause a fire in your home, let's not take this lightly.
The other thing you need to look out for when it comes to house fires is your exhaust fan.
Yep, exhaust fans can cause fires in your home.
Lint and other debris can build up in the exhaust fan. This can cause the fan to overheat and even catch fire.
What To Watch Out For
How do you know your exhaust fan is getting gunked up?
According to American Family Insurance, you should listen for a scraping sound when it is turned on.
Watch out for smoke smells, even if it's faint.
The source also says you should check it every once and awhile by taking the cover off. Clean if needed.
How Likely Is This To Happen?
I'm sure you're wondering how likely it is that an exhaust fan would pose such a risk. According to a recent report on ABC News, 20,000 exhaust/electrical fan fires happened over an 8-year period.
Be careful & Safe!
---
Remembering Fargo's F5 Tornado
Storm and destruction photos.
LOOK: Here Are 30 Foods That Are Poisonous to Dogs
To prepare yourself for a potential incident, always keep your vet's phone number handy, along with an after-hours clinic you can call in an emergency. The ASPCA Animal Poison Control Center also has a hotline you can call at (888) 426-4435 for advice.
Even with all of these resources, however, the best cure for food poisoning is preventing it in the first place. To give you an idea of what human foods can be dangerous, Stacker has put together a slideshow of 30 common foods to avoid. Take a look to see if there are any that surprise you.